What would be your ask at COP26?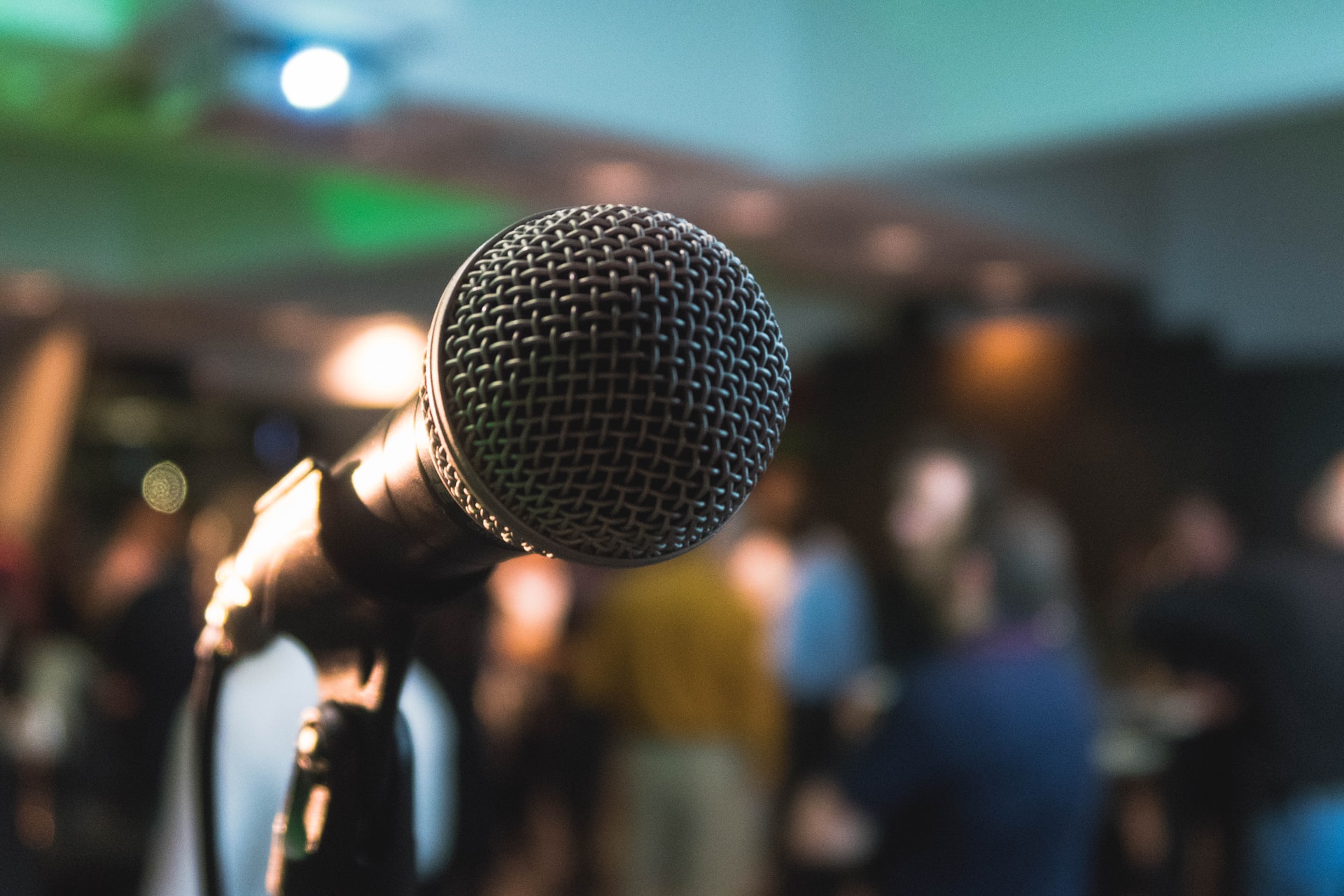 With COP26 now only days away, we asked our Action Net Zero partnership what they would like to see on the agenda at this critical climate change conference.
Although the United Nations Climate Change Conference has been running since 1995, this year's event between 31st October and 12th November - COP26 - is possibly the most important yet.
Postponed from last year due to the pandemic, the COP event, which stands for "Conference of the Parties", will be the twenty-sixth time the member nations convene and the world's spotlight will be on Glasgow as, for the very first time, the conference takes place in the UK.
With the floods in Germany and China, wildfires in North America and the stark warning from the IPCC earlier this year highlighting the impact that human activity is having and will continue to have on our planet, COP26 presents the biggest opportunity for world leaders to commit to much-needed action to tackle global warming by reducing our carbon emissions and working towards net zero. To ensure our global temperature rises by no more than 1.5 degrees which would cause yet more extreme weather around the world, our carbon emissions must be halved by the end of this decade.
The UK was the first major economy to set a target of becoming net zero by 2050. More locally, Bristol was the first UK city to declare a climate emergency and set its own target of becoming net zero by 2030; an ambitious yet achievable goal that Action Net Zero supports through its collective partnership of subject matter experts who are helping Bristol residents and businesses make more sustainable choices. Our current campaign, 'Bristol's Driving Change', highlights the small but important steps that both individuals and companies can take to decarbonise their transport, improve air quality ahead of the Clean Air Zone next summer, and help make the city of Bristol a cleaner, greener and more pleasant place to live and work.
While COP26 will be focused on what action needs to be taken on a global scale, we can all, individually and collectively, support this through the choices we make. From choosing to walk or cycle to work, switching to a green energy provider or smart tariff, we believe that change starts at an individual level, but is driven forward by a collective and, in keeping with the fourth goal of COP26, we all need to Work Together to Deliver.
In advance of COP26, we asked our partners what they would like to be discussed at the conference…
Colin Henessy, Commercial Manager at Rightcharge, the UK's first comparison site for home electric car charging, would like increased awareness and understanding around the time of day that people choose to use or charge their devices.
Called "smart charging", the energy used overnight to charge an electric vehicle (EV), e-bike, phone or to run a washing machine is at its cleanest from the Grid because of reduced demand.
While most of us are aware that petrol and diesel vehicles are more harmful to the environment, the energy used to power an electric vehicle can still come from fossil fuels. So to minimise the impact on the environment, it's best to switch to a green energy tariff and to power up at night through a charger or vehicle that has inbuilt scheduling functionality, ensuring the energy used is at its cleanest and cheapest.
Earlier this year, Good Energy, the only green energy provider in the UK that has been awarded Gold Standard accreditation by Uswitch for all its tariffs, published its 'Renewable Nation: Pathways to a Zero Carbon Britain' report in conjunction with Energy Systems Catapult.
Through extensive energy modelling data, the report details how renewable energy offers the "quickest, cheapest and cleanest option to deliver net zero by 2050" and emphasises the importance of renewable energy storage to remove our reliance upon fossil fuels.
The report highlights five key principles to achieve this:
Doing the known now: maximising the solutions to net zero that are already known;

Unleashing people power: supporting consumers from all socio-economic backgrounds through financial incentives to make their homes and lifestyles more sustainable, and protecting them from greenwashing across all sectors;

Embracing diverse technologies: research and development of as many clean energy technologies and storage solutions as possible that integrate with wind and solar;

Making the best of Britain: capitalising on our world-class academic and research capabilities and scaling up innovation funding in renewable energy solutions;

To 2050 and beyond: not being confined nor constrained by the net zero target of 2050 by recognising that decarbonisation could occur in advance of this and ensuring a long-term plan is in place that takes us beyond this.
Ian McKee, Senior Communications Manager from Good Energy, talks more about the report and the opportunity that COP26 presents for the UK to lead the world in renewable energy transition here.
Joel Teague, CEO of Co Charger, the community charging scheme that links people who own EV chargers ("Hosts") with people that don't ("Chargees") is a champion for the sharing economy and would like to see a future where resources are shared, rather than owned, to the societal benefit for all.
With 40% of the UK's population living in flats, terraced houses or rented accommodation, a common barrier to electric vehicle ownership from people is the perception they can't have an EV because they don't have a driveway that would enable them to install a charger.
Unlike fuelling a petrol or diesel vehicle which can only be done at a service station, charging an EV can be done at home or "Base", destination (e.g workplace, supermarket, gym), or en route (e.g rapid charging bay).
According to Zap Map, there are currently 25,000 public chargepoints across the UK. With £20million set aside for local authorities to implement public chargepoints and a new design planned to be unveiled at COP26 by the Office for Zero Emission Vehicles (OZEV), it's hoped the public chargepoint will become as iconic as "the red postbox or black cab" and will be accessible to all.
Although Co Charger provides a solution for people that might not otherwise have access to a charging point at home, publicly available and accessible charging points are critical to the acceleration of transport decarbonisation in the UK.
At present, charging point providers operate independently from each other and consumers have to subscribe to multiple applications to ensure they have maximum choice.
Natasha Volkk, from TLT Solicitors headquartered in Bristol, highlights the need for collaboration on EV infrastructure projects between developers, local authorities and the retail, leisure and hospitality sectors so we have a truly integrated system that is accessible to all.
Even with the level of infrastructure needed to support the decarbonisation of transport in our cities, achieving net zero will still require commitment from everyone. Elmtronics, the UK's award-winning supplier and installer of electric vehicle charging points, sees a successful COP26 being achieved only if businesses, communities and individuals feel motivated to pledge, then take action towards a sustainable future.
Sara Sloman, Head of Future Mobility Partnerships at Elmtronics, knows how important it is for businesses to lead the way through establishing positive business practices and, like Elmtronics, carefully considering partnerships to only work with companies and suppliers who also engage in sustainable and ethical business practices.
Her hope for COP26 is that it will galvanise excitement and interest in "going electric", and form a critical part of a sustainable strategy for businesses that can be supported through financial incentives and powered with renewable energy.
Finally, a recurring theme from our partners was the desire for increased awareness and understanding of the causes of climate change and the impact that some of these gases and particulate matter can have on our health.
In 2022, a Clean Air Zone will be introduced to Bristol that will directly address the poor air quality in the city centre and more cities are recognising the importance of establishing "Green Zones" in urban environments, for our physical and mental wellbeing.
Edwards, a world-leader in clean air management solutions for the semi-conductor industry, work closely with Bristol University on research programmes that analyse the effects of particular gases in the air because only through measuring the level of toxicity in our environment can we understand the impact on our health and therefore, our future.