One year of driving an EV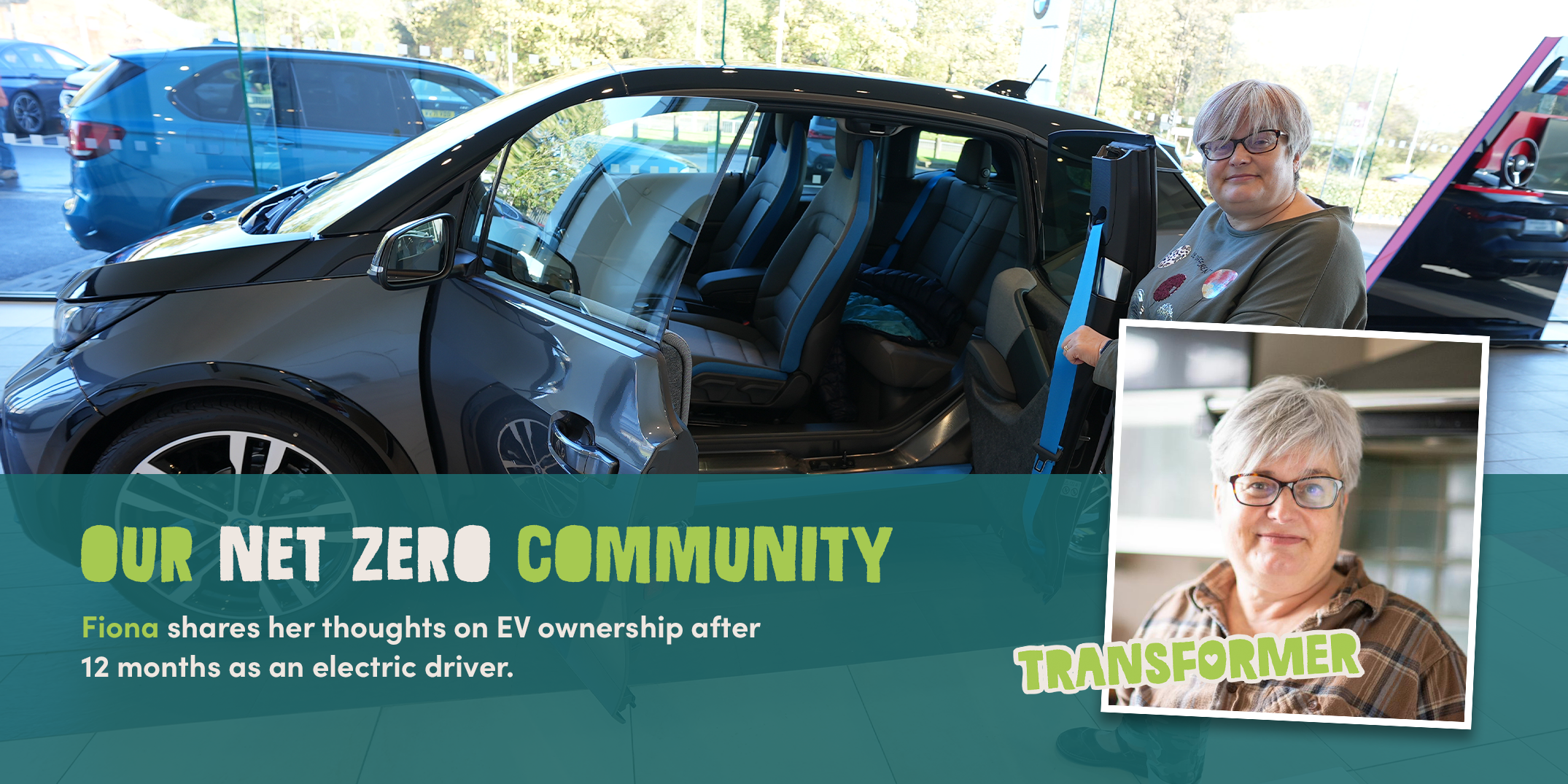 Fiona shares her thoughts on EV ownership, one year on...
You may remember Fiona from her stories on deciding to buy an electric car, installing an EV charger, and her first week with an EV.
We caught up with Fiona one year into her electric journey, to see how she's finding life with an EV 12 months in, and a few surprises she found along the way...
"I cannot believe that a whole 12 months have gone by with my little electric vehicle. Where has that time gone?"
Fiona has found that it quickly became routine to sail past petrol stations, instead plugging in at home when her car needs charging - on average, twice a week.
She notes that any 'range anxiety' (the phenomenon for electric drivers to worry about batteries running out mid-journey) faded quickly once she became used to routine of charging, learnt to trust the battery range indicator, and grew used to the ability for the car to travel more miles per charge in warm weather than in cold.
"I have no issues driving around town and up to 60 miles away and I don't get stressed at all. I know where charging points are (both free and fee) and for longer journeys I've learned to plan well in advance."
On the subject of charging, Fiona explains that charging infrastructure is improving all the time. She tends to plan service station stops on longer journeys, and pays on average £8 to £10 for a full charge at public charging points, giving her around 150miles of range.
Fiona has also found that making the switch to electric has lead to her considering her work travel miles more, and opting for lower-carbon transport wherever possible.
"For longer journeys, I often either work remotely or take the train. I've gone from about 15,000 miles a year to around 8,000 miles."
Like many EV drivers, Fiona has found that her new vehicle attracts a lot of attention from keen future drivers.
"People want to experience electric. I have had more interest in my BMW i3s than any car I've ever driven! People want to sit in it, experience the look and feel and ask lots of questions".
Lastly, Fiona feels fortunate that her decision to swap to an EV came at the right time, allowing her to avoid the impact of rising petrol prices.
"This past year has, I hope, shown many of us that we have to live more sustainably when it comes to energy."
Here's to the next 12 months!
If Fiona's story has inspired you to get behind the wheel of an EV, you can find plenty of resources to help you make the switch here.