Setting up an electric car charger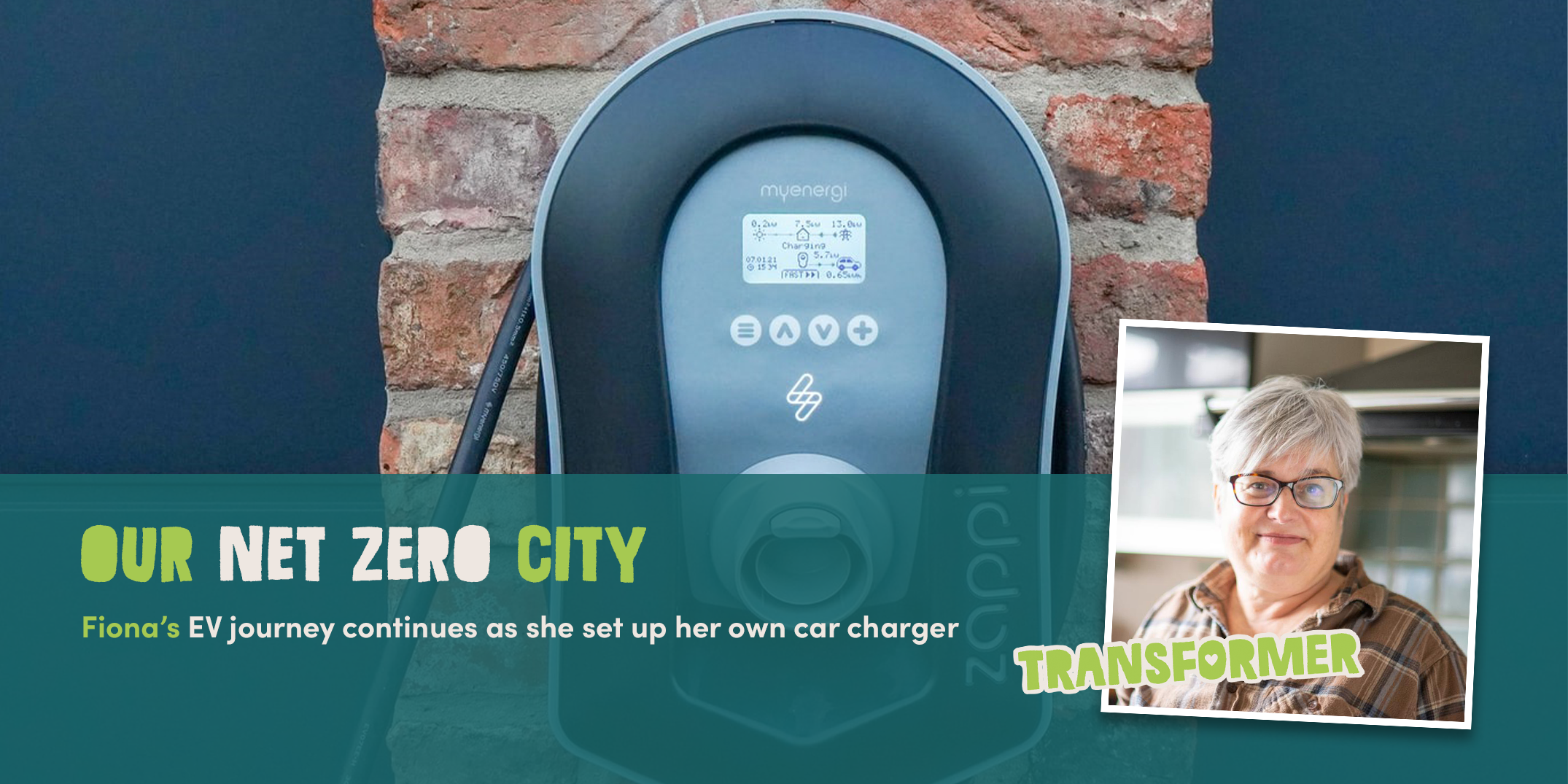 Join Fiona as she installs her home charging system
Following on from Fiona's story, we caught up with her as she gets set up with her own car charger at home...
"To make the most of convenient EV charging, we knew that we wanted to get a home charger installed."
As Fiona researched her home charging options using comparison tools like Rightcharge, she learnt lots about the various pros and cons, as well as which charger would be the best for her home and car needs.
She tried a few comparison sites to evaluate which charger would give her the best capabilities for her budget, as well as how she wanted to charge her car at home. Depending on your electric supply at home, your charger may be connected to your domestic electricity, or may come straight from the grid.
Fiona also found that her workplace offered electic car charging facilities which she was previously unaware of, something which more and more offices and car parks are now geared up for.
After researching her options, Fiona opted for a 7kwh MyEnergi Zappi charger, which is suited to her home energy supply. It comes complete with a digital lock, so that her charger is safe and secure when not in use.
Fiona also made the most of the current government grant (available until March 2022) to subsidise the cost of her home charger installation.
"We chose a charger with plenty of tech to future-proof it, and we wanted it work smartly with other services if we have solar panels installed, which is now on the agenda for next year."
In the short-term, Fiona is looking into switching to a renewable energy provider, and using smart charging to charge her car in an energy-efficienct and cost-effective way.
You can find out more about your EV charging options here.