Fiona's first week with an EV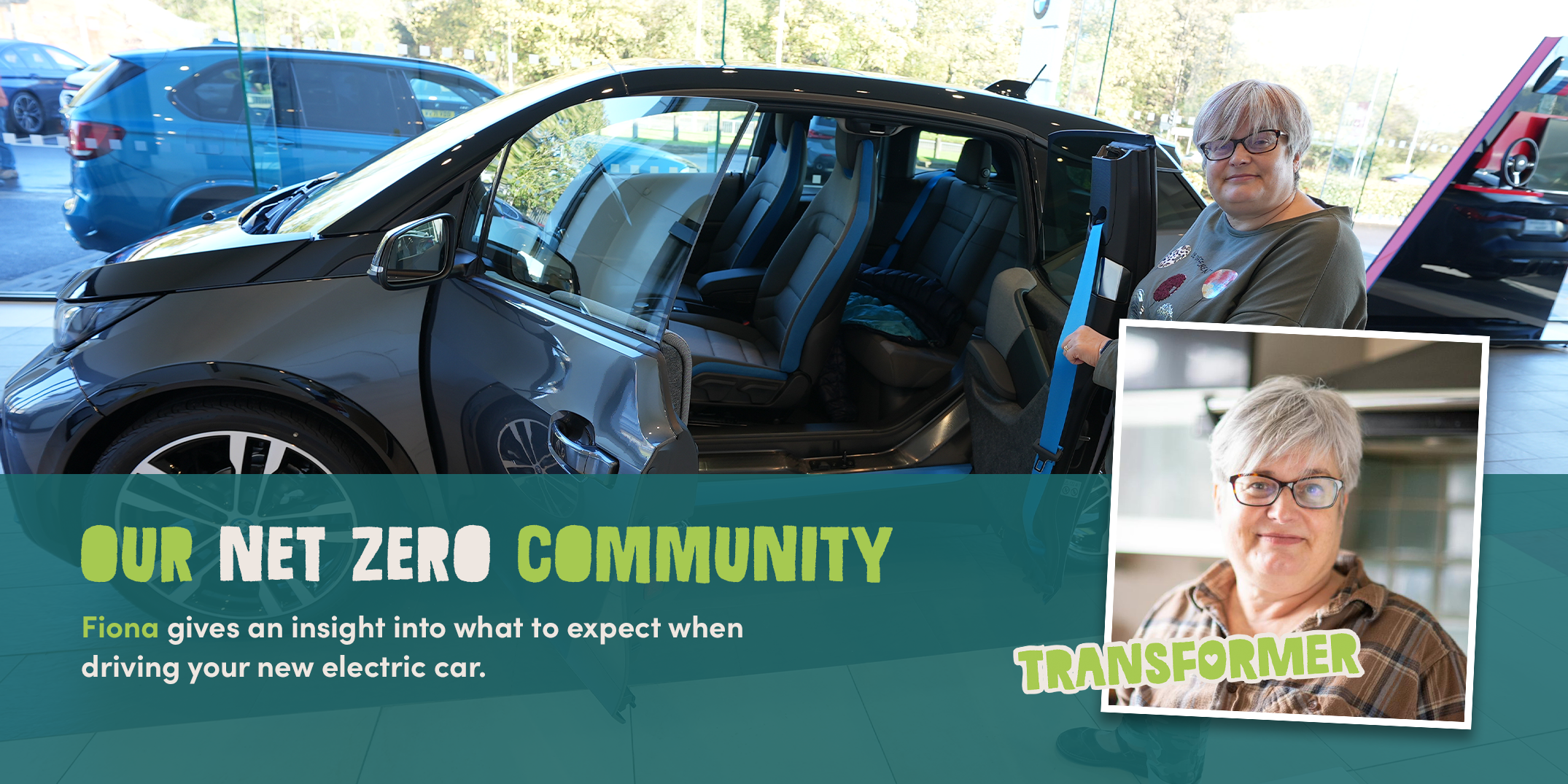 An insight into what to expect when driving a new electric car
Fiona Scott, of Scott Media, lives in Swindon and works across the South West and the UK. On average, pre-pandemic, she travelled around 15,000 miles a year by car.
You can read part one of Fiona's story here, as she weighs up the best EV options for her family - now, we join her on the first week with her new electric car...
"I picked my new car up on a Saturday, and those first seven days have flown by. The first thing I've learned is that my EV (a BMW i3s) is wonderful - I love it!
It's easy to drive, it's quiet, it has a smooth ride and I wish I'd done it before. I've found the charging a lot easier than I anticipated.
Over the first weekend, I did little journeys, plugged in to our home charger (a Zappi), and also tried an Instavolt charger when I was out and about.
With the latter, I just had to swipe my debit card to release the plug, and then swipe again on my return. When I got back to the car, it cost me just under £6.50 to get it charged back up in 48 minutes - I suppose in relation to a petrol tank, that would have been the equivalent of a quarter of a tank.
The BMW i3's manual says its full charge will let you drive about 180 miles, and I must admit I was skeptical about that, as the car seems to adapt to your driving style. The car, in reality, says full at 150 miles, however as the week has gone by I've been less hung up about it as I've got the safety of a home charger.
I've been using various apps to find chargers out and about, which has been easy to adjust to; my main worry has been parallel parking, rather than the charging!
I think that my decision to get rid of my previous car a few months ago and wait for my EV was a good one. This meant mentally that I was less confused around having an automatic, as I hadn't driven for ten weeks so I haven't been trying to change gear all the time or brake with my left foot!
Interest in the car has been more intense than I anticipated. I've had more fellow drivers try to overtake me than usual, thinking my car isn't fast (it is!), so some of them have had a bit of surprise when I've sailed past.
I've had friends who want to sit in it, see how it works and drive them around a little. There is clearly a growing sense that this is a credible alternative to the internal combustion engine.
Some people are still put off taking the plunge due to the slightly higher purchase prices, but when I talk to them about leasing, or even collaboration or car sharing, it makes driving an EV seem far more realistic.
When it came to charging at work, this was also a pretty easy process. I work from a small office within a larger building, and there is a single charging point available at the moment.
As the office charger is getting more frequent use, my building owner has begun researching installing more charging points, in collaboration with Action Net Zero.
I'm really glad about this, as I believe within a few years this will become a key criteria for small business owners when choosing office premises; they'll expect access to basic charging points as part of their licence agreement, and perhaps the option to pay for a faster charging facility on site.
Overall, I'm chuffed floating around Wiltshire in my 'little spaceship' – as named by my son – and loving it."
If Fiona's story has inspired you to get behind the wheel of an EV, you can read our guide to buying an EV here, or find out more about your charging options here.