Your EV myths... busted!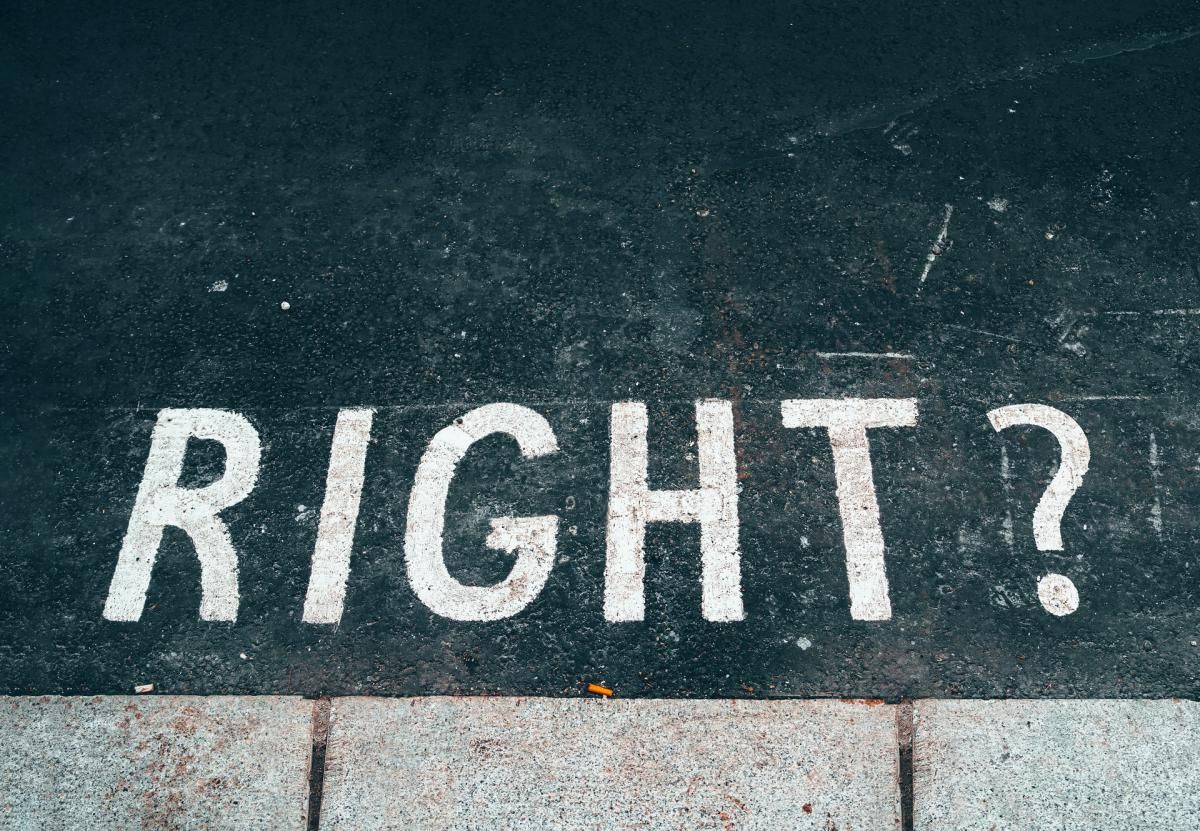 Lots of us have questions and hesitations around making the switch to an electric vehicle - so we've separated the myths from the facts.
Whether you're a raving fan or an electro-sceptic, electric vehicles are here to stay!
And while the future may be electric, making the switch is right around the corner. The shift from fossil fuelled-vehicles to EVs is the biggest transport revolution in a generation, so it's normal to have plenty of questions before you jump in.
In this guide, we aim to bust some common myths around electric vehicles, and give you the facts you need to make an informed decision about the right car for you.
Let's go!
How far can I drive in an EV?
Most modern EVs now have similar ranges to a full tank of petrol, so making sure you're always fully charged does take a small change to your daily habits.
By charging at home overnight, you'll wake up to a full battery, giving you up to 300 miles without needing to plug in.
If you're making a longer journey, it pays to plan ahead; by simply timing your stops with your range, you can take a break for lunch while your car charges up ready for the next leg. Easy! There are also plenty of apps available to help you to find your nearest charging point - including rapid charging points at service stations for quick top-ups in as little as 20 minutes.
Most new in-car heating systems can also now be controlled via a smartphone app from the comfort of your home, so you can even warm up your car before you unplug, to make the most of the available range.
You can also increase your range by driving smoothly (no heavy acceleration!), as well as making the most of regenerative braking, which uses deceleration to charge the battery.
With the lightning-fast improvements in EV technology, batteries, and the availability of public car charging stations, there's no need to worry about keeping your car charged up. The UK now has over 35,000 public charging connections, with the number increasing all the time as more supermarkets, hotels, restaurants, gyms and public car parks are adding connections. Some are even free to use!
And as the average length of a car journey in the UK is just 8.4 miles, most EV drivers find themselves only needing to charge every week or so - with no more pesky petrol station dashes!
How do I charge an EV?
If you have a driveway or offstreet parking at home, this is the ideal place to install your own charging point.
While you can use a standard 3 pin socket to charge up if you're in a pinch, it's much faster and safer to use a dedicated car charging point.
When you get your car charging point installed, you can choose from a tethered charger (with a permanent cable and plug attached ready-to-go), or a more discrete untethered option (with the socket alone, so you'll need to plug in your cable each time). If you're not sure which is the right charger for you, Rightcharge is the UK's first EV tariff and charge point comparison website so can help you find the right solution for your needs while Elmtronics, the UK's leading charging point installer can get it in place and up and running for you.
If you don't have a suitable spot to install your own charging point, there are still plenty of options available. Our partner Co Charger offers access to rentable charging points in your local area; simply park up at a charging point near you, and pay a small fee to plug in. People with their own charging points can then earn money by renting it out - a smart take on the sharing economy, and a clever way to make electric vehicles more accessible - problem solved!
Are EVs more expensive?
The running costs of an EV (like road tax, servicing, maintenance and fuel) are far lower than fossil fuel alternatives, which often makes them a cheaper option overall.
While the upfront costs of electric vehicles tend to be higher than petrol or diesel cars at the moment, leasing is a great way to get onboard without the financial commitment. The market for second hand EVs is also growing rapidly, with more and more car owners seeing the benefits of switching to electric.
In terms of running costs, the average petrol car costs 12-13p per mile, and diesel around 10p per mile. When you compare that to just 2-3p per mile to run an EV, the savings really start to stack up. If you drove 10,000 miles a year in a petrol car that adds up to £1250 on fuel alone; whereas the EV alternative would be as low as £250 a year.
With simpler engines and less moving parts, EVs also tend to be cheaper and easier to maintain than their petrol and diesel counterparts, saving you time and money spend at the mechanics. You can also wave goodbye to road tax in fully electric cars - another monthly bill to take off the list. Many car parks currently also offer free or priority parking to EV drivers, too!
There are also plenty of incentives available to help you buy your new EV - you can find out more about your options here.
How will it affect my electricity bill?
While charging your EV at home is convenient, you may be worried about the impact an EV may have on your electricity bill.
To combat this, many energy companies have introduced energy tariffs specifically tailored for EV drivers, to help cut the costs of home charging and save you money.
In fact, our partners Good Energy offer EV drivers free electricity through a new 'flash' tariff, based on periods when Britain is generating an abundance of solar and wind power.
The Zap Flash tariff will include 'flash' windows that will alert drivers to a four-hour window when you can charge at home for free, via Good Energy's 100% renewable electricity supply.
To make the most of the potential savings, it's best to check that you have a tariff with cheaper overnight rates (when you're likely to be charging your car). There are even apps available to automate your charging times, to make the most of cheaper off peak tarrifs!
And remember, charging an EV is still much cheaper than filling up with petrol or diesel, so you're more likely to save money on your fuel bills.
If you're worried about how the National Grid will cope with the increased demand from EV drivers, don't panic - the growth in wind power from the extra offshore wind farms being developed will adequately meet the future demand for electrifying transport. The National Grid have been working on this for over 2 years, and will play a key role in providing energy infrastructure for motorway journeys.
You'll see charging points everywhere in the near future – outside the cinema, the supermarket, your workplace, the train station, and, of course, your home - as the world gears up for an electric future.
Do the batteries come with risks?
If you're concerned about the environment, it's wise to consider all elements of EV ownership. In reality, no cars are 100% sustainable (yet!), and there are costs and benefits to each option.
Fortunately, numerous studies now suggest that while an EV is more expensive to manufacture, it is in fact better for the environment over its whole lifecycle. And when an electric car reaches the end of the road, those valuable batteries can be removed and recycled into new products, like batteries which store renewable energy to power your home. You can read more about the relationship between EV batteries and the environment here.
In terms of their lifespan, EV batteries retain capacity even after hundreds of thousands of miles, and all new electric cars on sale today come with long warranties of up to 8 years.
If you're concerned about the risks of electricity meeting water, don't worry - you're safe to drive through that puddle! EV batteries are fully sealed and waterproof, with no exhaust pipe to cause a stall.
The batteries are typically protected from impact by being fitted low down in the middle of the car, to prevent them from being damaged in a crash situation. Electric car batteries are rigorously tested, and manufacturers put plenty of safety systems in place to make sure they're safe.
What's it like to drive an EV?
You may have heard the 'golf buggy' comparisons in the past when it comes to driving an EV!
With the latest models, the low centre of gravity from the battery positioning gives great handling. Swift acceleration makes overtaking safer and joining a fast road much easier - and without a noisy combustion engine the cabin is peacefully quiet, allowing you to enjoy the drive.
Add in lower maintenance requirements, better reliability and no messy gear changes, and most electric car test drivers become converts pretty quickly!

What about electric vans?
The electric van market has really developed, and car-sized vans and panel vans now have an average range of 125 miles - offering a great opportunity to save money each month on fuel and maintenance bills. You can read how Jabir switched his diesel van to an electric van here.
When a full 'tank' can cost as little as £1.50, with no congestion charges, an electric van begins to make sense. Most electric vans offer a cargo volume that matches the diesel version, and thanks to the Government's Plug-in Van Grant, you can get £6,000 off the list price of a large electric van, or £3,000 for a small van (up to 35% of the purchase price). Your dealership will usually apply the grant for you.
If you do less than 100 miles a day, it's a no-brainer!
What about business fleets?
If you've got a fleet for your business, making the switch to electric can seem like a challenge! But there are plenty of great benefits for electrifying your fleet.
An EV can be driven for as little as 1p per mile, compared with 8-10p per mile for even the most fuel-efficient petrol and diesel vehicles.
Apart from the savings per mile, EV's also have fewer moving parts than conventionally-fuelled vehicles, providing lower long-term servicing maintenance costs, as well as no road tax or congestion charges to pay. In addition to this, switching to an EV fleet can save further money for businesses as they incur reduced national insurance contributions (NICs).
As an added bonus, switching your fleet to electric also gives your business a more sustainable option in a key area, at a time when employees are demanding action on the environment.
You can find out more about electric vehicles for your fleet via our partner, ALD Automotive, who provide fleet and mobility solutions for organisations, SMEs and individuals.