All about Action Net Zero and our mission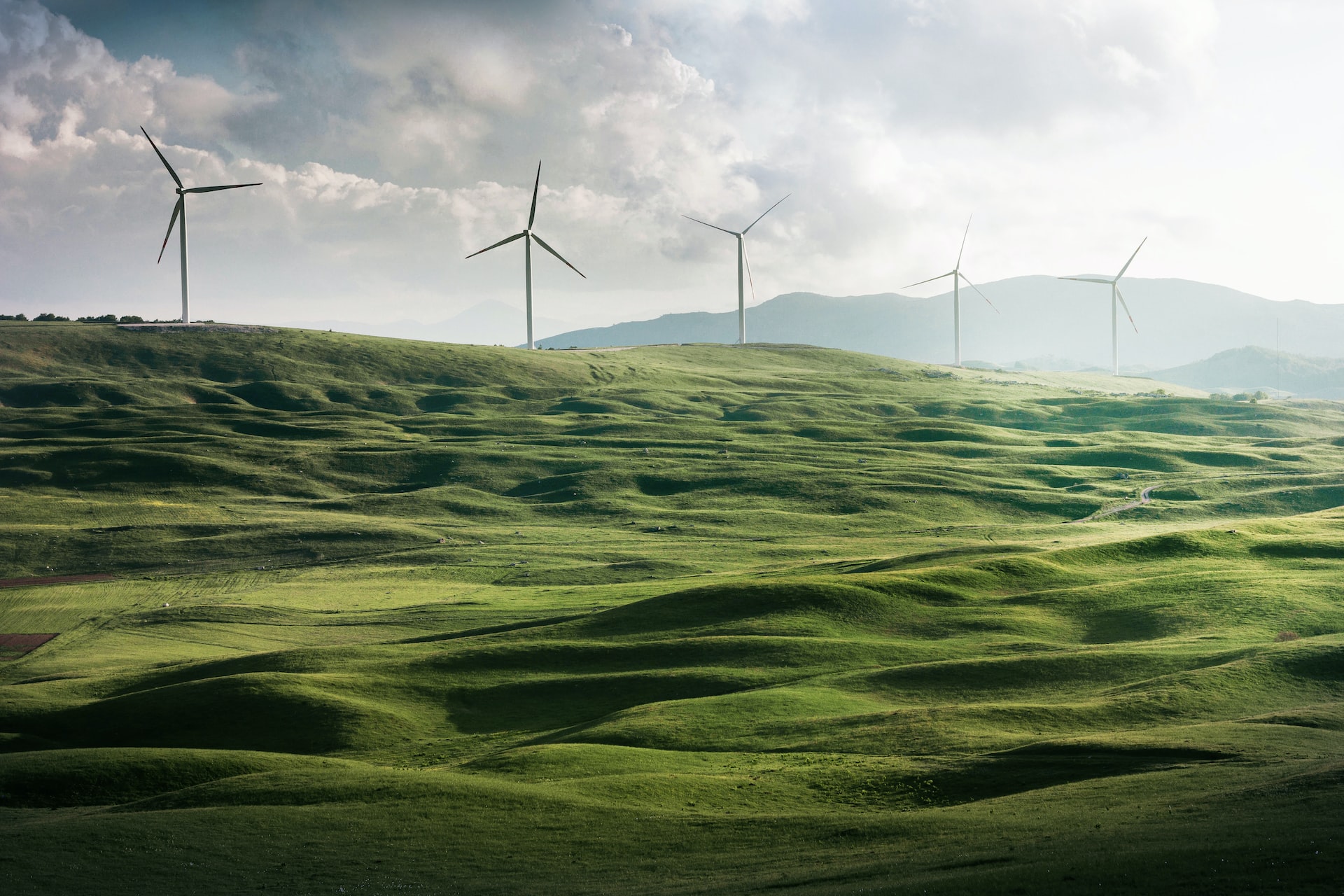 We dig deeper into the values and mission of Action Net Zero, why we exist, and what we're here to achieve.
Founder of Action Net Zero, Pam Barbato, tells us more...
Why does Action Net Zero exist?
Our purpose at Action Net Zero is to accelerate sustainable switches at a community level, by supporting individuals, businesses and community groups. We signpost people to proven technologies and achieveable switches to reduce carbon emissions and consumption.
We know that 60% of overall carbon emission reduction needs to come from SMEs and individuals in the next 15 years; from speaking to individuals and community groups, we've found that there's a high expectation that change is going to be driven by large corporates and the government - so we exist to support change at an individual level too.
We focus on the triple bottom line principle: people, planet and profit.
What can an individual actually do to effect change?
We're all about small switches that we can make today and tomorrow. The core focus, rather than telling people what they can't do, is empowering people to make changes at a personal level, judgement-free.
Transport in the UK makes up 24% of carbon emissions, and energy use comprises 20%. If we all focus on reducing our own emissions by 50%, we're in a great place. By considering your cars at home, for example, there may be scope to swap from petrol or diesel to electric, or a choose to walk or cycle for shorter journeys.
We appreciate that the challenge is complex, so by considering our everyday behaviours through a sustainabile lens, we can find proven processes to reduce our carbon emissions within our everyday choices.
What's your vision for Action Net Zero?
Our vision is ultimately to spark local community action, based on the behavioural science theory that if your friends and neighbours are doing something, you're more likely to do it as well.
We hope to give people the guidance they need to make changes that support our balance with the natural world.
How has Action Net Zero helped to enable community action?
Our activity in 2021 was delivered through a transport campaign, focused in Bristol ahead of the introduction of the Clean Air Zone. We aimed to support decarbonising transport and lowering air pollution, by helping people to make cleaner, greener switches.
We identified that one of the biggest barriers when it comes to transitioning to electric vehicles is the lack of community charging infrastructure - whilst this is being addressed through the Rapid Charging Initiative, as well as Grid Serve's superhighway network, there's still more to be done.
Seeing employers installing EV charging points is really positive. At home, over 50% of the population don't have driveways, which is a real blocker. We've looked at how to put EV charging into community venues, like sports grounds and community halls, which can then be used by local residents overnight and charged an equitable amount.
What are the main activities you focus on?
Communication is key - we work to engage solution providers (such EV charging firms, renewable energy providers etc) in order to establish a trusted partnership network and counteract the issue of greenwashing, which can make people lose trust in the process of transitioning to more sustainable choices.
How does salary sacrifice work?
It's a great initiative from the government to incentivize people to transition to EVs. It's a cost-effective way for employers to provide a leased car to employees, giving employees tax incentives to do so, making driving an EV a more achieveable option for many.
When you look at the overall running costs of a car, going electric starts to make great financial sense. You can find out more about this here.
What are the barriers you face?
We are focussed on the 'just' transition, by considering both financial sustainability and social sustainability. This means ensuring that when we are transitioning and reducing our carbon emissions, we are also aware of the impacts from a social perspective, making sure it's fair and inclusive for all.
For example, the energy crisis is hitting those on lower incomes the hardest, so we need to support these individuals wherever possible. Charities also need more support to tick the sustainability metrics that many corporations are now facing, as time and budgets will be more restricted than in larger organisations. We're working with charities on a micro level, with the aim of amplifying that model across the region so that others can do the same.
We're focused on how to implement rewards and incentives to make switching to an EV a more achievable option for employees and communities. This can also have the positive benefit of enhancing recruitment processes for businesses that support sustainable choices.
We're also looking at the built environment, to see how we can support businesses to accelerate the transition to embrace renewable energy, like solar and wind power, and how this can be shared to create a strong, scaleable commercial model.
How do you see organisations playing a part in the wider change?
We're asking our corporate partners to support our work. We're a CIC, so we need to generate our own income, which we do through corporate partnerships and affiliate revenue.
By bringing subject matter expertise to the table, such as abatement insights from Edwards, we can provide more expertise to conversations with other organisations.
Our partner TLT LLP are able to support the challenges we face, such as setting up an action Net Zero helpline for community centres looking to install a shared charger and navigate the legal requirements.
There's complexity in charge, so we're hoping corporates join us to be part of the solution, as well as sharing their expertise with the people who need it the most.
What role can local and national governments play?
This is a critical piece of the jigsaw. The UK has committed to becoming net zero by 2050, and the government is supporting local authorities with funding, giving an opportunity for regions to take action. Most local authorities and cities have set a more ambitious net zero target of 2030, with systems like mass transit and district heat, which are fantastic... as long as everyone plays their part.
At Action Net Zero, we're working collaboratively with local authorities, aligning with their goals and supporting the systems change needed.
By creating blueprints for success, we can collaboratively break down barriers and enable new models to be shared.
What would success look like for Action Net Zero?
For us, it would be able to show that we've had an impact on renewable energy usage across the South West. The South West is currently at a very low 11% renewable energy usage, so 89% of energy used is still fossil fuel based - whereas in other areas of the UK, the national grid can deliver over 50% renewable energy generation.
We'd love to look back and be able to show the impact we've had on helping to accelerate people to switch to greener, cleaner ways of living.
What would you say are the best ways for people to reduce their emissions?
Think differently! For anyone, at home or at work, you can consider everything you do with sustainability in the background. When you open your mind to considering the impacts from a natural world perspective, there are so many ways to help. Could you take a bus or cycle to work once a week, instead of driving every day? How can you reduce your energy use at work? Our daily lives present so many opportunities to do things better.
Secondly, use your voice. One of the most complex areas of sustainability is giving people the right information and combatting myths. Sharing conversations with the people around you helps to break down the myths, and accelerate the transition for more of us. Be vocal to your MPs, to businesses, and demand change.