How to save money on your corporate fleet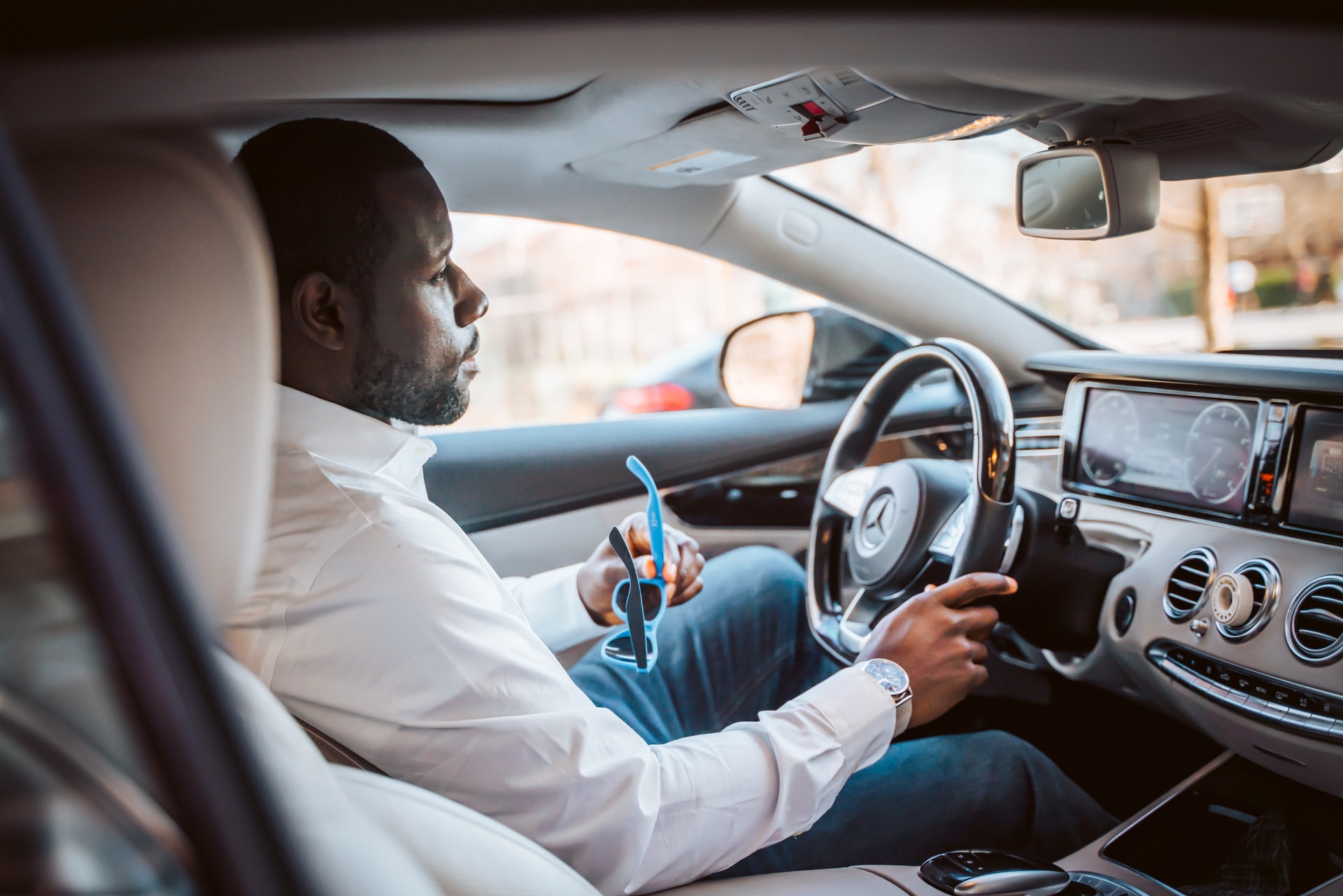 Using the Total Cost of Ownership method can help you make the right fleet choice
In the wake of the pandemic, and with the climate crisis looming, many companies are taking the time to evaluate their business expenses and priorities.
One of the ways to reduce expenses is through your fleet - and if your business uses two or more vehicles, you have a fleet!
If you're looking to save money on your fleet, using the Total Cost of Ownership (TCO) model to compare your options can help you to make the choice which will save you the most money in the longer term; especially if you're looking to make the switch to electric or hybrid vehicles.
We'll show you how to get the most out of your fleet, and find the right option for your business.
How does the TCO method work?
There are plenty of ways to save money on your fleet of vehicles, such as sale and leaseback options, but there is one simple method you can use to examine and cut costs effectively; the Total Cost of Ownership framework, or TCO.
Already used in many industries to evaluate the cost of a purchase over a product's life cycle, TCO is now being adopted by businesses running fleets, to compare the direct and indirect expenses of their vehicles.
It's standard for many businesses to use the purchase or lease costs to decide fleet vehicle models, but this doesn't incorporate costs like taxes, National Insurance, depreciation, fuel, insurance and repairs.
TCO can therefore give you a more accurate cost for a vehicle over time, by taking into account the true running costs.
Using the TCO framework when choosing your fleet allows you to compare vehicle options more easily, to see which is projected to be the most cost-effective over the lifetime of the vehicle - even if they have similar on-the-road prices or lease rental costs. TCO often illuminates the potential to make significant savings over time, giving a clear guideline as to the costs to your business for each vehicle.
How can TCO make the most of fleet funding?
Switching to hybrid or electric vehicles is now a viable option for many fleets, and TCO can be used to compare makes, models and suppliers to negotiate a great deal.
TCO can also be used to weigh up the benefits of the different funding options available - something which is essential if you're looking to maximise savings across your fleet.
In this tumultuous economic period, you may find that your current approach to funding fleet vehicles isn't as cost effective as it used to be, so it's useful to explore all potential funding methods, including contract hire.
Many small business owners tend to purchase vehicles outright, with the aim of it being more advantageous when it comes to owned assets. However, opting for contract hire can unlock a wide range of operational and financial advantages, including better tax efficiency and more available capital. It also removes the risk and instability that comes with a vehicle's future residual value.
Although switching to TCO and carrying out a funding review may seem daunting at first; ALD Automotive can give you expert advice and support, so that you can choose the best method of vehicle funding for your needs.
Example TCO calculation
When calculating the TCO of a potential fleet vehicle, you'll want to incorporate costs like:
Finance or purchase cost
National Insurance
Average fuel costs (eg. cost per mile)
Insurance
Maintenance
The image to the left shows a typical TCO for a battery electric vehicle (BEV), with fuel and maintenance generally coming in far lower than a conventionally-fueled option.
You can read more about the various benefits associated with EVs here, as well as purchase options here.
Can fleets also benefit from home working?
With more of us now working from home, and a rise in digital alternatives to face-to-face meetings, what does this mean for your fleet?
Here's a typical scenario: an employee currently drives a vehicle on a 48-month 80,000 mile contract. Typically, they cover around 500 private miles a month, and work from home one day a week, travelling to meet customers on the other four days. Factoring in public holidays and annual leave, they're on the road for 46 weeks of the year.
Now let's consider what happens if that employee reduces their business travel to three days per week, carrying out the meetings digitally instead; this would reduce their business mileage by 25%, from 14,000 to 10,500 miles a year.
Less time on the road means reduced costs for fuel, maintenance, insurance and employee expenses, offering significant savings for your business, and lowering the TCO of a fleet vehicle.
Savings can also be gained by rescheduling a vehicle's agreement based on a lower contract mileage, which can directly affect the monthly rental.
In addition to this, with less mileage there's generally less risk of damage, parking costs, tolls, fines and penalties, plus the actual cost of an employee's time - all significant expenditure to a business.
Making the most of home working and digital meeting options have helped many businesses to reap the rewards of an adjusted working model, including saving money on their fleet.
How much could a business save from home working?
When you extrapolate these savings across a whole fleet, you can see that there is the potential to reduce fleet costs significantly as businesses adapt to remote and flexible working options.
Using the above example, here's what the additional cost savings from increased remote working could look like:
If the employee travels 90 minutes each way to a meeting, this costs the business (based on the UK average salary) £25 per hour. This non-productive travel time would cost the business £75.
The employee then also claims expenses for a coffee each way, totalling £6.
If the employee takes the client for lunch, additional expense of at least £20 for food and refreshments can be incurred.
This excludes the cost of hotels, evening meals etc, which can significantly increase costs.
In the above scenario, the costs of one day of face-to-face meetings add up to £101 - and if an employee is a higher earner, the cost can very quickly escalate.
By switching physical meetings for video conferencing one day per week, the savings would equate to over £4,600 a year, or more than £18,000 over a 48 month lease contract.
This cost saving alone is more than the cost of the rental for the employee's vehicle, based on the revised mileage term. When you combine this with the TCO example, you could be looking at a saving of over £20,000.
This would create an 8.5% cost reduction - for a fleet of 25 vehicles, this means saving the equivalent of two vehicles' worth of costs!
As more and more businesses adapt to offer flexible and remote working options, there are more ways to take advantage of reduced mileage.
For fleet managers, these long-term business changes give you the opportunity to re-asses and reduce your fleet and mobility costs.
The current charging incentives and grants for chargers are available until March 2022, and tax incentives for businesses are available until 2024, so make sure to switch now to take full advantage of the benefits.
To get more support and information on making the most of your fleet, head to ALD Automotive, who champion decarbonisation of business travel by providing fleet and mobility solutions to corporate organisations, SMEs and private individuals.