Travel to work guide for employees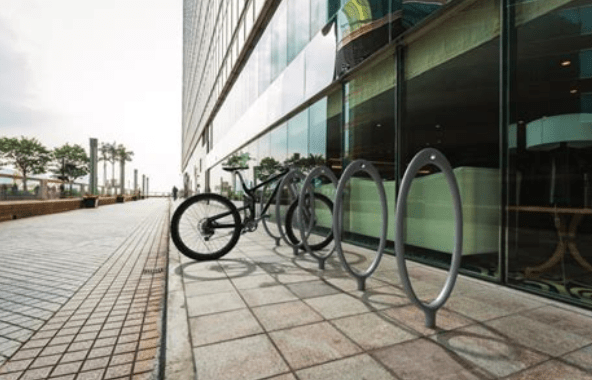 Take a look at our ideas below on how you can make your commute a bit greener
Pro active
This year, Sport England launched their ten year vision 'Uniting the Movement' to "transform lives and communities through sport and physical activity".
It's been well documented that physical activity can improve our physical and mental health, but it can sometimes be hard to find the time to exercise with work and family commitments. "Active Travel" is all about replacing your journey or part of a journey with walking, running or cycling which is a great way to keep fit, healthy and reduce our impact on the environment. Running or cycling can also be a quicker way of getting from A to B than driving.
In the 'Travel to Work' survey carried out by Travel West earlier this year, those who cited walking, running or cycling as their main way of getting to or from their workplace in Bristol had significantly higher satisfaction rates with their chosen way to commute than those who travelled by different means.
With 75 miles of cycling commuter routes in Bristol, it's understandable that in 2019, Strava named it the UK's leading cycling commuter city. To work out how much healthier and greener your commute could be by bike, here's a handy calculator by Cyclescheme.
It's no sacrifice
If you are looking to change the way you travel to work, perhaps by investing in a bike/e-bike or maybe by changing your car to an electric vehicle if you have a longer commute, you may be able to benefit from a salary sacrifice scheme in your workplace.
This just means you exchange or "give up" (hence the idea of a sacrifice) part of your salary for a non-cash "benefit" through your employer. Bikes, e-bikes and electric vehicles (EVs) are all eligible and one of the biggest advantages is that the sacrifice is calculated on your gross salary, not your net which has had income tax and National Insurance taken out, so the actual cost to you is significantly smaller than if you were to buy or rent privately.
The Green Commute Initiative has a calculator on their website to help you work out how much you could save if you get a bike through a Cycle to Work scheme.
If you're interested in knowing more about EV salary sacrifice, please fill in our survey here and we'll send you more information.
Club together
If, like many others who now work from home a couple of days a week or more, you might have found there are days when you just don't need to use your car at all.
In which case, does it even make sense to own one?
Car clubs are a great way to have access to a vehicle, but without the hassle - or expense - of owning one. Already popular in Europe and the U.S, they're now enjoying a rapid rise in the UK too, with membership numbers having more than doubled since 2018 to over 630,000. Different providers will offer different membership options, from a monthly fee to pay per trip, depending on what best suits you.
According to CoMoUK - the charity for shared mobility - there are now around 6,000 car club vehicles used across the UK (including over 200 in Bristol), with lower emission petrol and diesel cars and electric cars available to use. With each car club vehicle replacing an estimated 19 private cars on the road, car clubs are a good way to reduce congestion and air pollution too, helping Bristol towards net zero.
For more information about shared vehicles, visit CoMoUK.