Global design agency leads the way to net zero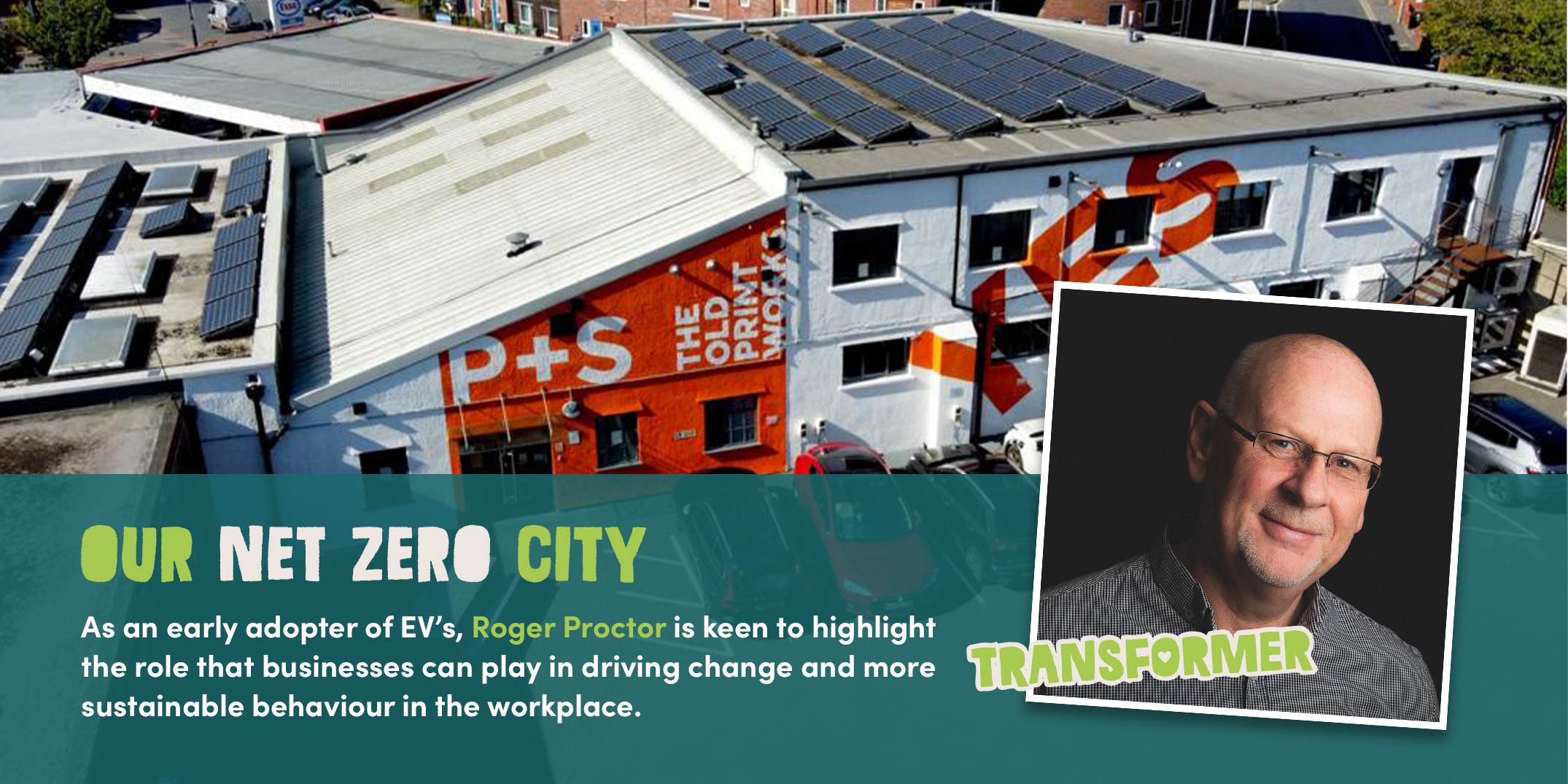 "I'd rather be followed by smug than smog", says Roger Proctor, founding Chairman of Proctor + Stevenson on his quest towards sustainability.
Established over forty years ago, the award-winning marketing, design and technology agency Proctor + Stevenson is today headquartered in a repurposed printing warehouse in Easton.
Through its 90 solar panels, the eco-friendly building generates enough electricity to power its heating, lighting and electric vehicle charging points and exports the excess back to the Grid. It is testament to the drive and ambition of Roger and his team, and a shining example on what can be done when purpose meets profit.
"We want people to know that when they come here they're not working for just another agency; they're working with people that have a purpose. And I think that's always been at the heart of the business."
What is also at the heart of the business, is the legacy left by Roger's parents that developed his desire to do, what he simply calls, "the right thing".
Roger's father, a successful boat designer and inventor inspired a love of sailing that today manifests in Roger's work with the Skipper Foundation; a charity based in South Africa to help young people from the townships learn how to sail and recycle old polypropylene boats for sale to developing countries that are shipped over from the UK in empty fruit containers.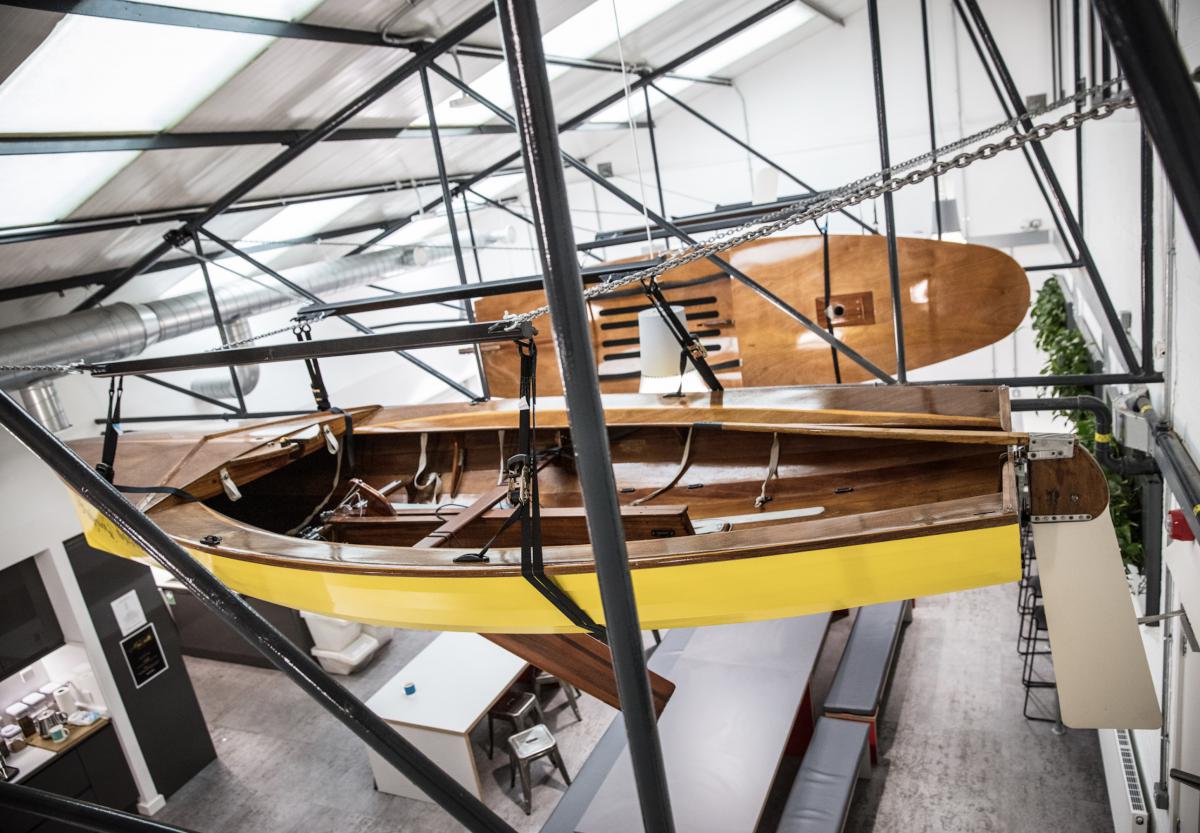 And it was Roger's mother who developed his tacit understanding of the importance of taking care of the environment. Growing up on the south coast in the late 1960s/early 1970s, Roger remembers becoming aware from an early age of the amount of rubbish that used to get washed up on the beaches, which his mother used to encourage Roger and his friends to pick up;
"I remember when I was a teenager my friends asking my mother to sponsor them to do a walk for charity to which she'd respond, 'I'll sponsor you per bag for the amount of rubbish you pick up from the beach but I won't sponsor you to walk anywhere.'
Roger continued, "It was completely out of kilter with what everybody else was saying or doing at the time but she knew that it was building up into a huge problem. When I think back, I'm struck by how prescient, thoughtful and forward thinking she was."
Along with his siblings, Roger was encouraged by his parents to have a career but "to do something worthwhile". For Roger, that meant a career in design.
"For me, design is about making people's lives better. The privilege of design is that you have a communications platform and you've got this opportunity to make positive change."
Following art college in Portsmouth, Roger completed his studies at Bristol Polytechnic Faculty of Art and Design in Bower Ashton (now UWE), setting up Proctor + Stevenson with a friend from his flat after graduation in 1979.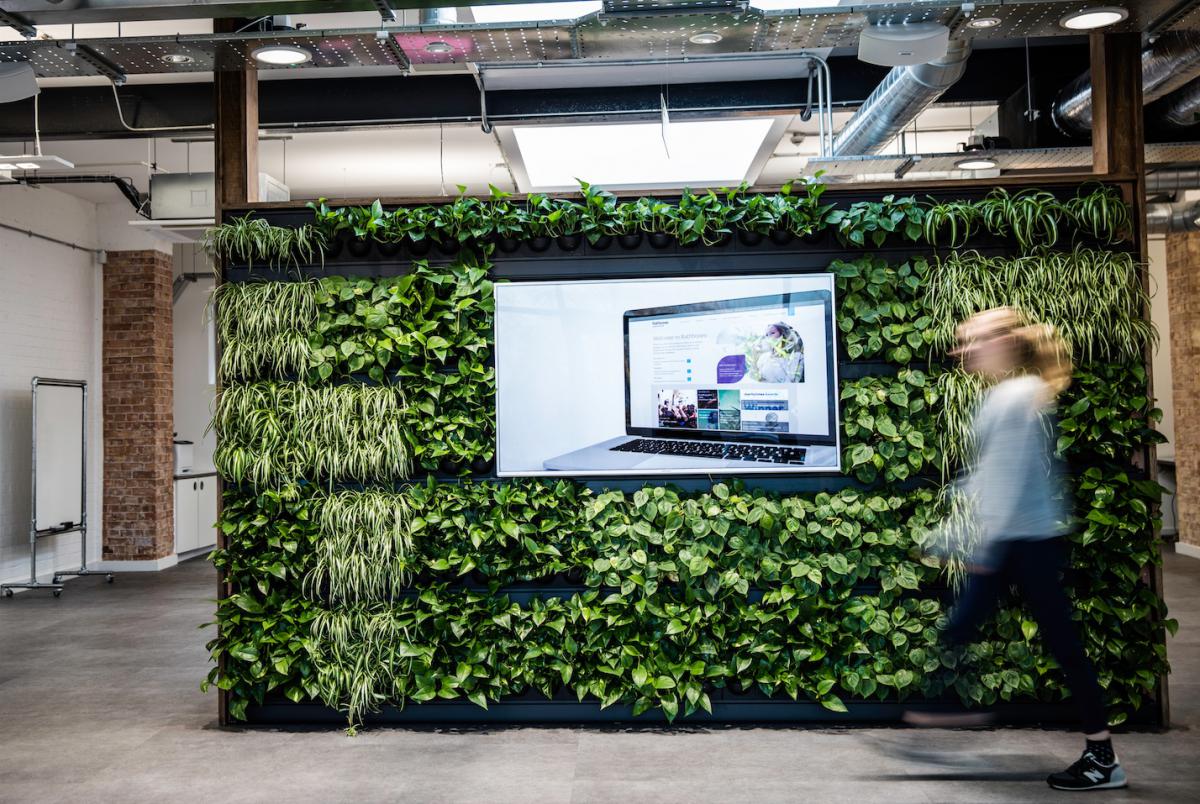 "At the time there were no design businesses in Bristol of more than one person. So the creative sector in terms of design didn't really exist. And because we knew it didn't exist, we saw it as an opportunity."
The lack of design agencies also meant recruiting creative talent was more challenging, so Proctor + Stevenson set up the South West Student Design award scheme, an annual competition that runs to this day and has provided a much-needed platform for newly qualified designers in the region which can lead to work opportunities with Proctor + Stevenson.
As well as supporting emerging design talent through the award scheme, Proctor + Stevenson has also embraced its new locale in Easton, and its building offers a welcoming community space where local businesses have been invited to provide client dinners or take part in pop-up restaurants.
The desire to "make positive change" is evident not just in how Proctor + Stevenson provide opportunities to design graduates or give back to their local community, but throughout their operations and in the very fabric of the building that the agency has called home since 2017.
It was important to Roger that when the building was renovated and designed, it would be as sustainable as possible. Charging infrastructure was built into the car park to support the agency's Electric Vehicle Company Car policy; a policy that's been in place since 2006 when Roger changed to a hybrid electric car.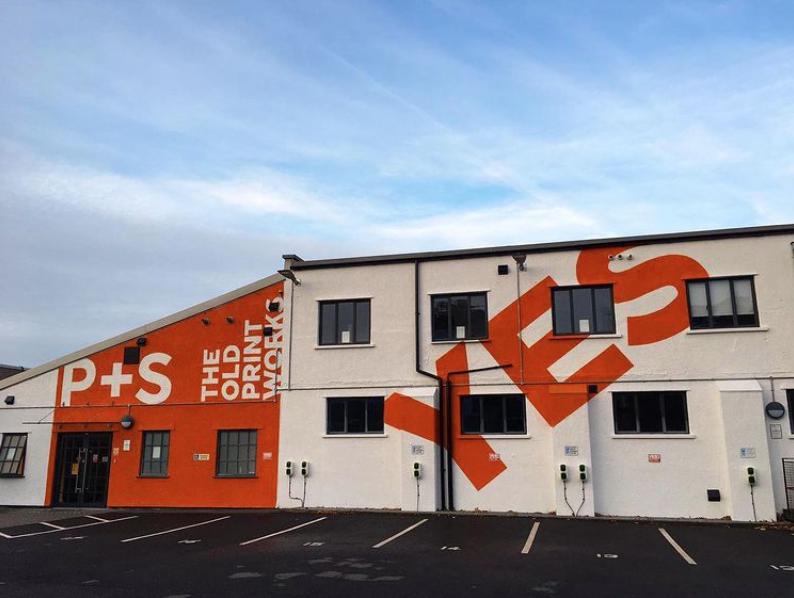 "Back in 2006, I heard about this new car… the Toyota Prius and did some calculations. I worked out that with the money I'd save on fuel, insurance and tax, then within four years, I would have paid for the car through the savings I'd have made. So I thought, 'why wouldn't I do this?' And in the process, feel a lot better about reducing the amount of CO2."
Although it made environmental and financial sense, Roger initially met some resistance when he introduced his "electric first" company car policy. But through perseverance, he managed to get one person to convert to an EV, who thought it was "fantastic" and any subsequent objections from other people all died down "within a week" of them switching.
Roger had his Prius for twelve years and drove quarter of a million miles in it, before changing to a Nissan Leaf, "not because the battery went, but because the mechanics went". He now drives a Kia e-Niro, which has a range of around 280-300 miles.
Having possibly had one of the first EV company car policies in the country, Roger is keen to highlight the role that businesses can play in driving change and more sustainable behaviour in the workplace.
"Businesses need to be the engine of change. They're best placed - through their procurement policies - to change the market, change people's understanding and change behaviour."
In addition to their EV company car policy, Proctor + Stevenson also have a Cycle to Work scheme and showers for the 30% of their workforce that travel by bike, discount bus schemes, and encourage anyone attending a meeting to do so via public transport or by car sharing.
While Roger was initially the driving force behind a lot of the sustainable initiatives, in recent years, he's seen change being driven more and more by employees who are increasingly aware and expectant of the changes they want to see in the workplace and beyond.
"We encourage people to have that kind of initiative. It's what we do as a company; we're about ideas and we want people to change things. And if it's the right thing to do, that's what we should be doing."
If Roger's story has inspired you or you're already on the way to net zero, then you can also sign up to be one of our Transformers.