Making solar panels accessible with Go Green Widcombe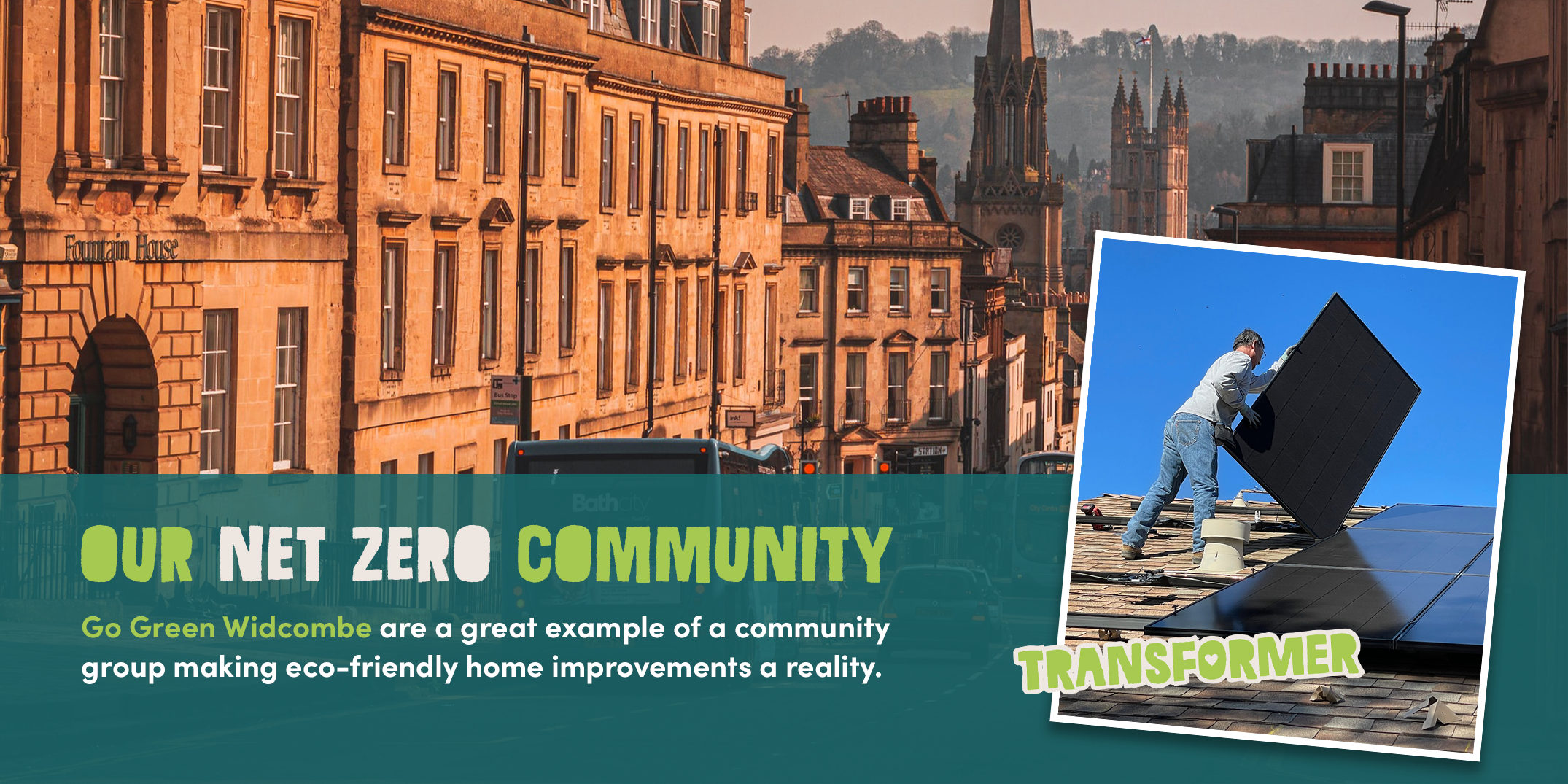 We speak to Steve from Go Green Widcombe, to find out more about how the community group has helped local homes secure discounted solar panels and better insulation...
Steve Cross lives in Widcombe, Bath, with the Kennet & Avon canal and The National Trust Skyline walk on his doorstep.
Now retired, Steve specialised in manufacturing during his working life, and sustainability was always something he felt passionate about, striving to increase the use of recycled materials and innovative natural resources to develop more sustainable products. One notable project in the early 1990s supported the manufacture of the plant-based meat alternative Quorn.
Born in Bristol, Steve's career took him to London, New York, Cheshire, Copenhagen and finally Bath. But Bath wasn't always the photogenic city it is today...
"When I was a kid living in Bristol in the 1960's, Bath wasn't a place I aspired to. At that time the city's buildings were still covered in soot, and the place was grey. The old gas-works were still operating, and there was an unpleasant smell as you entered the city. Also, there was a huge rivalry between Bristol and Bath in terms of rugby!"
Steve and his wife have now lived in Bath for just over 25 years, and love the city. At home, the couple have invested in improved insulation to reduce their overall energy usage, and have been using Ecotricity as their energy supplier since 2015.
Car sharing has been a sensible choice for Steve and his family, allowing them to reduce their carbon footprint as well as their bills...
"We try to cycle and walk as much as possible around Bath, and we share a car with our son, which is only used occasionally (typically just once or twice a week)", says Steve. "We also try to buy food that is not in plastic packaging as much as possible, and use local suppliers when we can".
"We're doing what we can to save the planet and, hopefully, to ensure that our 11 month old granddaughter will be able to live safely on a planet that is not too hot, and without too much plastic waste".
Steve's passion for sustainable living, as well as his love for his local area, inspired him to join local community action group Go Green Widcombe.
Originally dubbed Energy Efficient Widcombe by the original founders, Tim Williamson and Ozzie Ffield, the group was established to offer local people the use of a Thermal Imaging Camera (TIC) to ascertain where they could improve their insulation to counteract heat loss at home.
The group gradually broadened its focus, evolving into Go Green Widcombe in 2020. As a Member of Go Green Widcombe, Steve helped set up a Solar Panel Bulk Buy Scheme in late 2021.
"This meant that if we got more than 6 local households interested in getting Solar PV Panels installed, each household would be offered a 15% discount for the installation. So far more than 20 local people have signed up".
3 installations have already been completed under the scheme, with 3 more scheduled; however, the current increased demand for solar panels due to rising energy costs has led to serious supply chain issues. The group are hopeful that more projects will be completed in the not too distant future.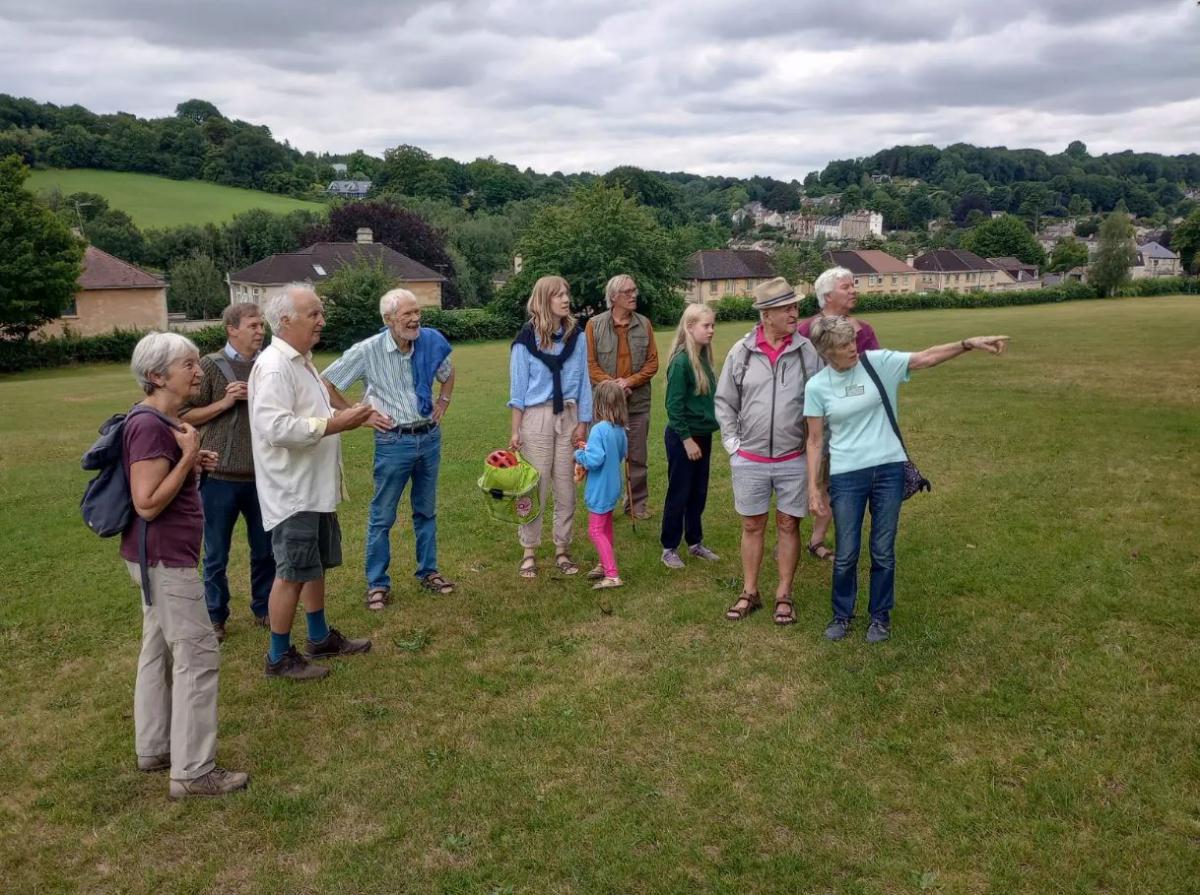 Steve also leads supporters' walks for Bath & West Community Energy (BWCE), a member organisation working to put people at the heart of the energy transition, placing ownership and control of energy in local hands. A recent supporters' walk led by Steve toured solar panel installations around Bath, as well as visiting rewilding fields and highlighting historical examples of using Mother Nature's resources for power - such as local water mills (for flour production for example), as well as the manufacture of seals (in the 18th Century, for legal documents and letters)... and even the world's first patented flushing loo (built around 1580 by Sir John Harington, who was born and lived in Kelston, just outside Bath, and is buried in the Abbey)!
Join the action
If you live in Bath, or feel inspired by Steve's story and want to do the same in your area, you can find out more about Go Green Widcombe and their fantastic work here.
If you're based in Bristol, The Cold Homes Energy Efficiency Survey Experts (C.H.E.E.S.E.) Project aims to help people reduce energy loss at home, for a low cost: surveys start at just £135 and are free to people in poor housing conditions and in fuel poverty. Find out more here.
Solar Together is a national franchise to support group-buying for solar panels and battery storage within neighbourhoods. You can currently register your interest with your local council via the Solar Together website, to be notified once your local scheme launches.
Community action is a key tool in the fight against the climate crisis. To join a similar community group in your area, search online and on social media for local groups already in existence... or why not start your own?