Food waste-powered trucks reducing emissions around the West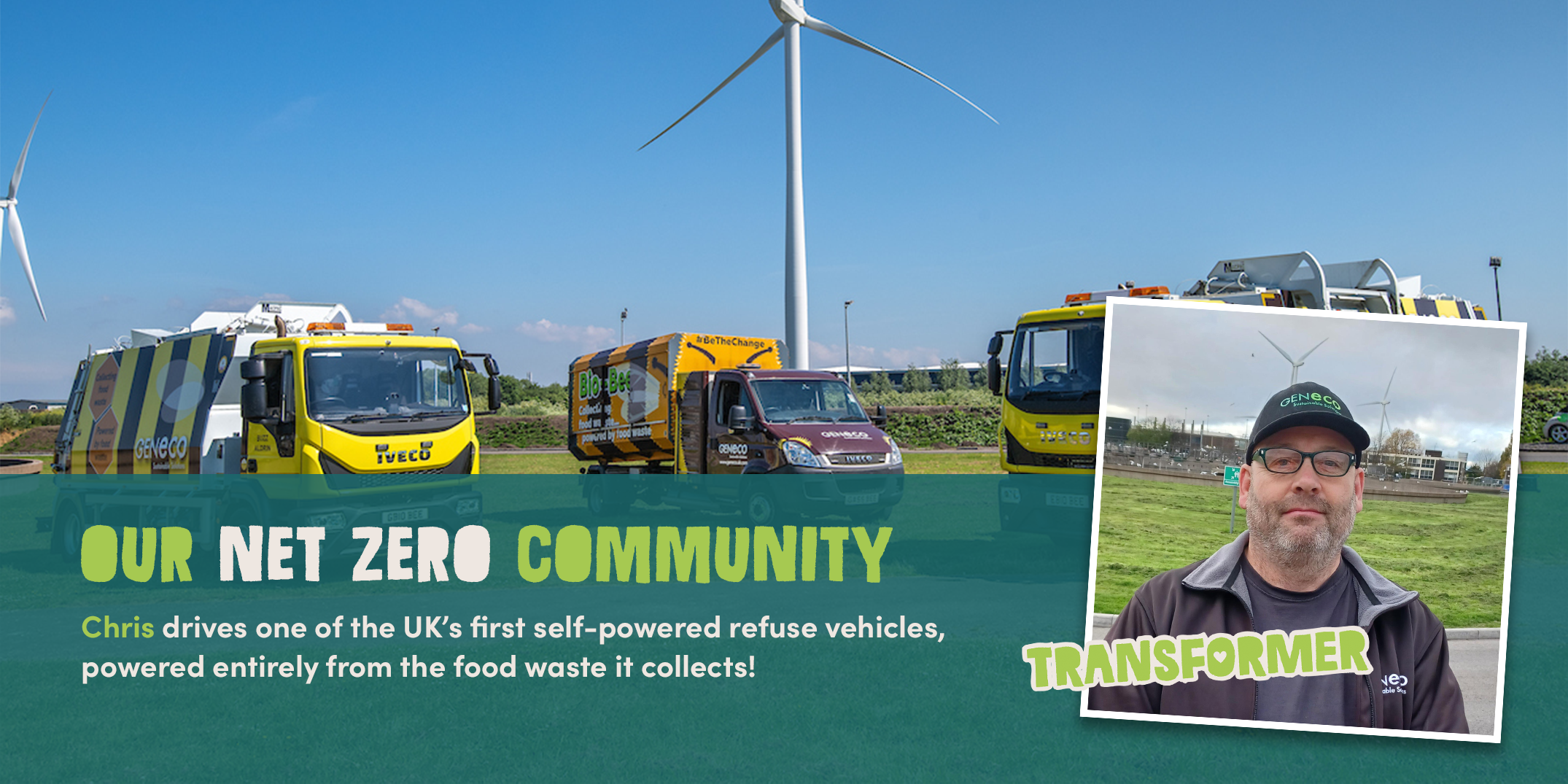 The UK's first self-powered refuse vehicles are powered entirely from the food waste they collect!

Originally launched in 2017 by the renewable energy and recycling company GENeco, the fleet of 'Bio-Bees' (so called as, like worker bees, they are busy collecting waste and buzzing back and forth from their hive) has recently expanded with the addition of two new large recycling vehicles; affectionately nicknamed Buzz Lightyear and Buzz Aldrin via a public poll.
The new Bio-Bees serve cafes, restaurants, schools and offices, and are now expanding across a wider region in Bristol, Bath and North East Somerset, North Somerset, South Gloucestershire, and South Wales.
"Following the success of our Bio-Bees operating in Bristol and the positive changes they have made to the local environment, we are really excited to expand the service to collect and recycle food waste from more businesses across a larger region." says Francis Marsh, Head of Liquid Waste Resources at GENeco.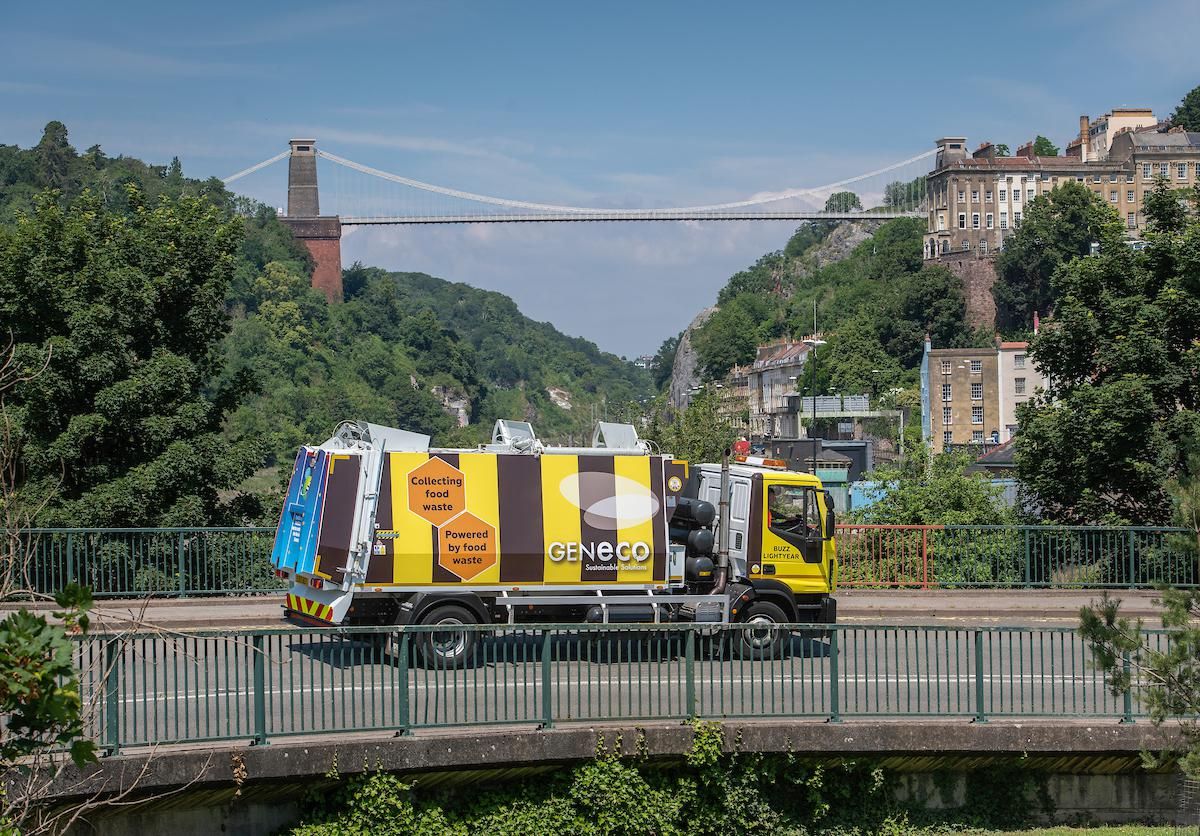 Chris Miezavs is one of the two dedicated Bio-Bee Drivers, collecting the waste from this huge variety of customers before bringing it back to the site in Avonmouth.
"I've been a HGV driver for many years now, and when the Bio-Bee started in 2017, I jumped at the chance to take this role... it's great to be part of something different and drive the UK's first self-powered refuse vehicle."
The food waste collected by Chris and the Bio-Bees is taken to GENeco's anaerobic digestion facility in Avonmouth, where it is turned into clean biomethane fuel used to sustainably power local homes, and – in a UK first – the Bio-Bees themselves, reducing their wheel-to-wheel carbon dioxide and particulate matter emissions by over 90% compared to diesel alternatives.
"Every year, an estimated 20 million tonnes of greenhouse gases are released into the atmosphere across the UK by food waste that is sent to landfill to rot, instead of being recycled. The Bio-Bees allow us to harvest the valuable energy and nutrients in food waste, and use it to power homes and vehicles in a more sustainable and ethical way."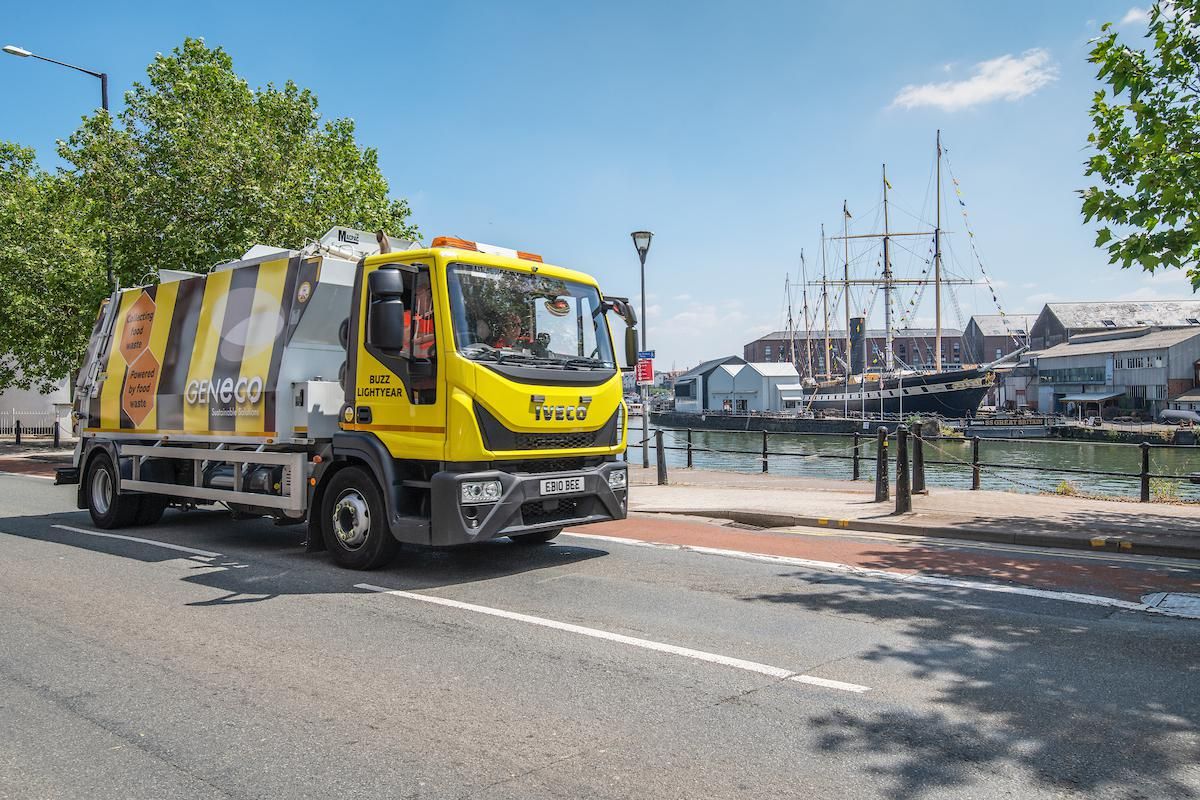 Chris enjoys getting out on the road early to pick up the waste before the early commuter traffic; he loves speaking to anyone who asks about the trucks, which attract attention with their brightly-coloured logos and bee design.
"That's something you don't really get with any other driving job!"
At home, it has made Chris much more aware of recycling, too; "Did you know that Bristol's general waste bins still contain about 25% food waste? I'm now increasingly conscious of this, and trying to make changes in my own household."
GENeco notes that, following the momentum generated by the recent IPCC report and the successful bid for Bristol to be named a Gold Sustainable Food City, businesses with foodservice facilities are more interested than ever in being sustainable, carbon-neutral and sending less waste to landfill.
You can find out more about BioBees and GENeco's other services here.
At Action Net Zero, we're proud to showcase stories of positive change just like this in our Transformers series. If you've made a great green shift and would like to share your story, get in touch here to get involved!