Going off-grid with Ambition Lawrence Weston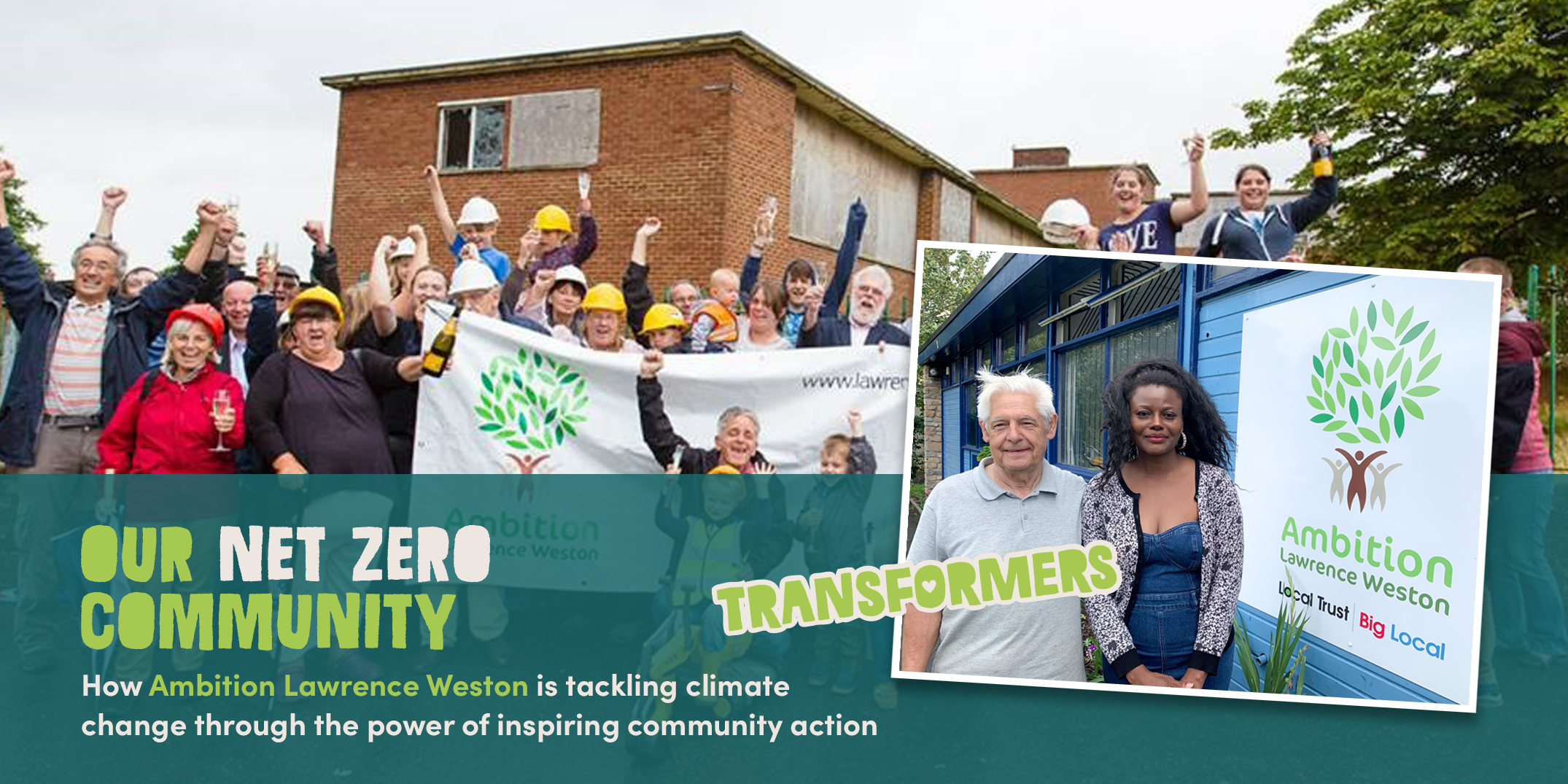 Aptly named, Ambition Lawrence Weston is a shining example of what a community can achieve when people work together.
Having seen their community facilities disappear due to cutbacks in the last recession, in 2011 a few residents from Lawrence Weston, a neighbourhood in the northwest of Bristol, decided to form a friends' group.
Over the years, this has evolved into Ambition Lawrence Weston; a registered charity which aims to 'improve the health and wellbeing of residents and ensure they are not left even further behind than the rest of society, whilst taking equal responsibility and delivery for the climate changes needed.' (taken from the Community Climate Action Plan).
Today, the group employs three staff and has a membership of over 200 people, as well as over 40 active volunteers, all committed to improving life for some 7,300 residents of the 3,200 homes in the area. High on their agenda is accelerating the transition towards net zero and becoming more sustainable; a priority that is front of mind for lots of people in the area.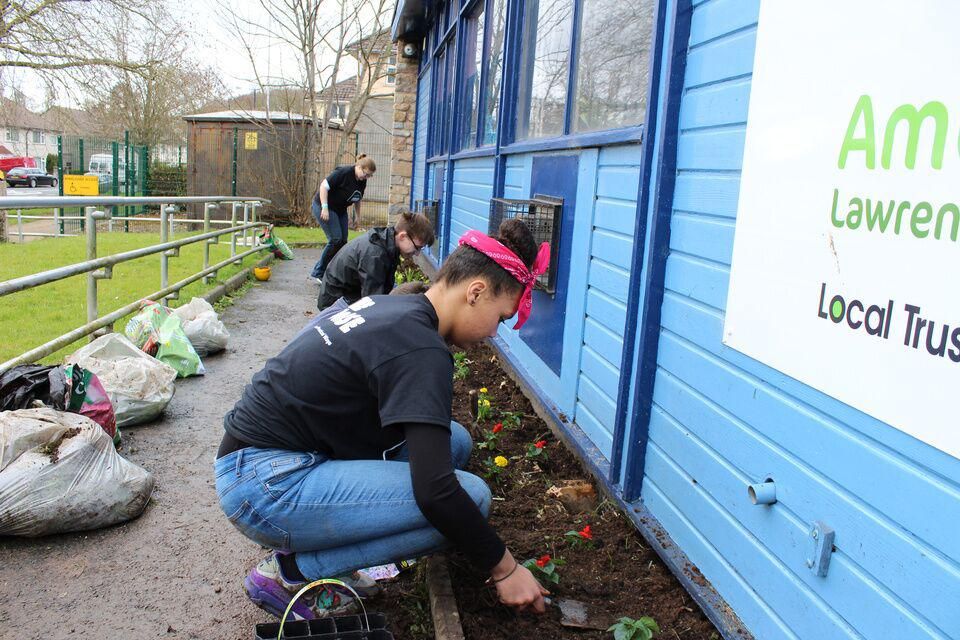 "Ambition Lawrence Weston has really gained momentum in the last four years. Lots of people are worried about the climate crisis and want to do something about it", says Donna Sealey, local resident and Community Development Officer for the charity.
Recognising the role communities need to play in tackling the climate crisis and echoing the 'Bristol One City' initiative, the charity recently published their own Community Climate Action Plan which sets out how Ambition Lawrence Weston will help the community reduce their emissions and become net zero by 2030, in line with the wider city's target.
"For Bristol to achieve its ambitious zero carbon ambitions by 2030, the collective skills, knowledge and energy of the whole city will be needed. Communities and Community hub organisations have an important role in this." (Community Climate Action Plan)
To help create the Community Climate Action Plan, Ambition Lawrence Weston worked with the Bristol-based organisation Centre for Sustainable Energy to measure the carbon emitting actitvities from their community, so that they could be directly addressed and reduced. The report found that overall, the carbon footprint for Lawrence Weston was lower than the Bristol average - although this is partly due to it being one of the less affluent areas in Bristol, and as the Plan recognises, it's people in our poorer neighbourhoods and cities who will be most affected by climate change.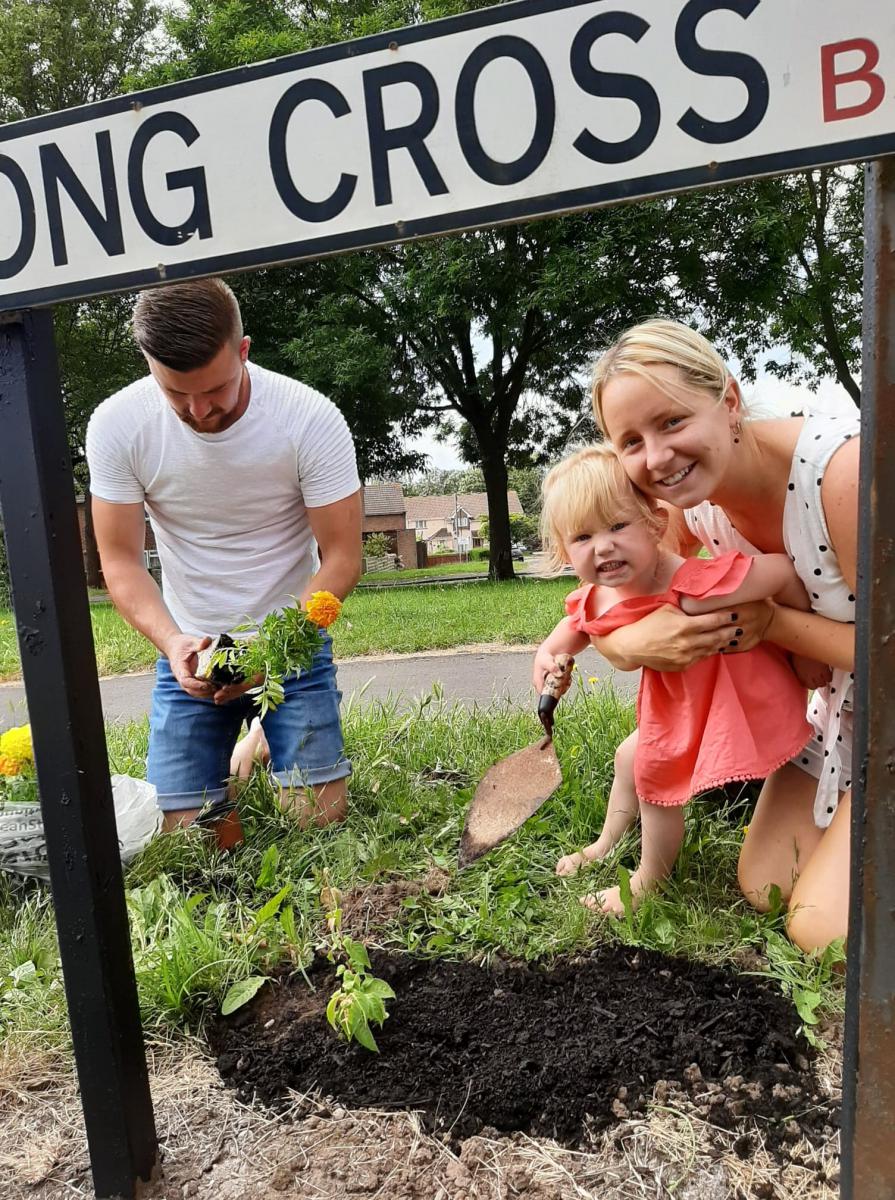 "Whilst we have got a lower- than-average carbon footprint, this does not necessarily reflect an awareness of climate change and energy saving, but reflects the inequalities in the city with regarding fuel poverty and an ability to heat their homes." (Community Climate Action Plan.)
The Plan, which was developed during the pandemic over a couple of years, is based on seven core themes. Each theme has been discussed and prioritised during various consultation and community engagement activities to ensure this truly is a Plan that is owned by everyone.
The themes are:
Transport
Housing/Buildings
Energy
Food
Waste and Consumption
Nature
Economy/Business/Jobs/Education
With cost of living increases and rising fuel bills in the UK, local residents are particularly keen to see one of their community-driven initiatives come to fruition.
In 2019, planning permission was granted for the UK's first community-owned onshore wind turbine which should be completed in 2022. The idea, first suggested by local resident Roger Sabido in 2012, will be sited in Avonmouth, and once the 4.2 megawatt turbine is up and running it will be able to provide renewable energy for 3,000 homes in Lawrence Weston - enough to meet the community's domestic use.
Over its lifetime, energy from the turbine will save an estimated 120,000 tonnes of carbon. It also means that most of the houses in Lawrence Weston will be off-grid, with any surplus energy being sold back to the National Grid for the benefit of the community.
As their name states, this community group has big plans for their neighbourhood, and have shown what can be achieved when people come together. There is a sense though, that they're just getting started.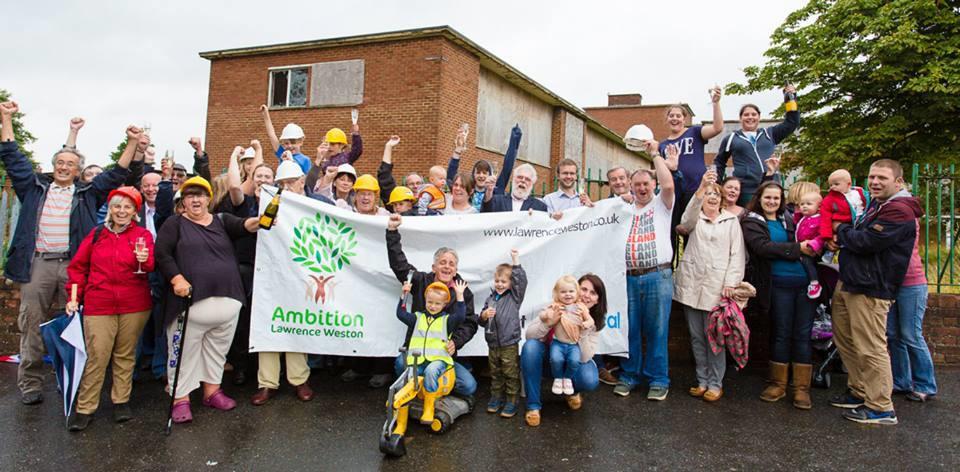 Has Ambition Lawrence Weston's story inspired you or are there similar initiatives going on in your community? We'd love to connect with other community groups so do get in touch!