Get it in the right bin | Help Bristol recycle 4 million disposable cups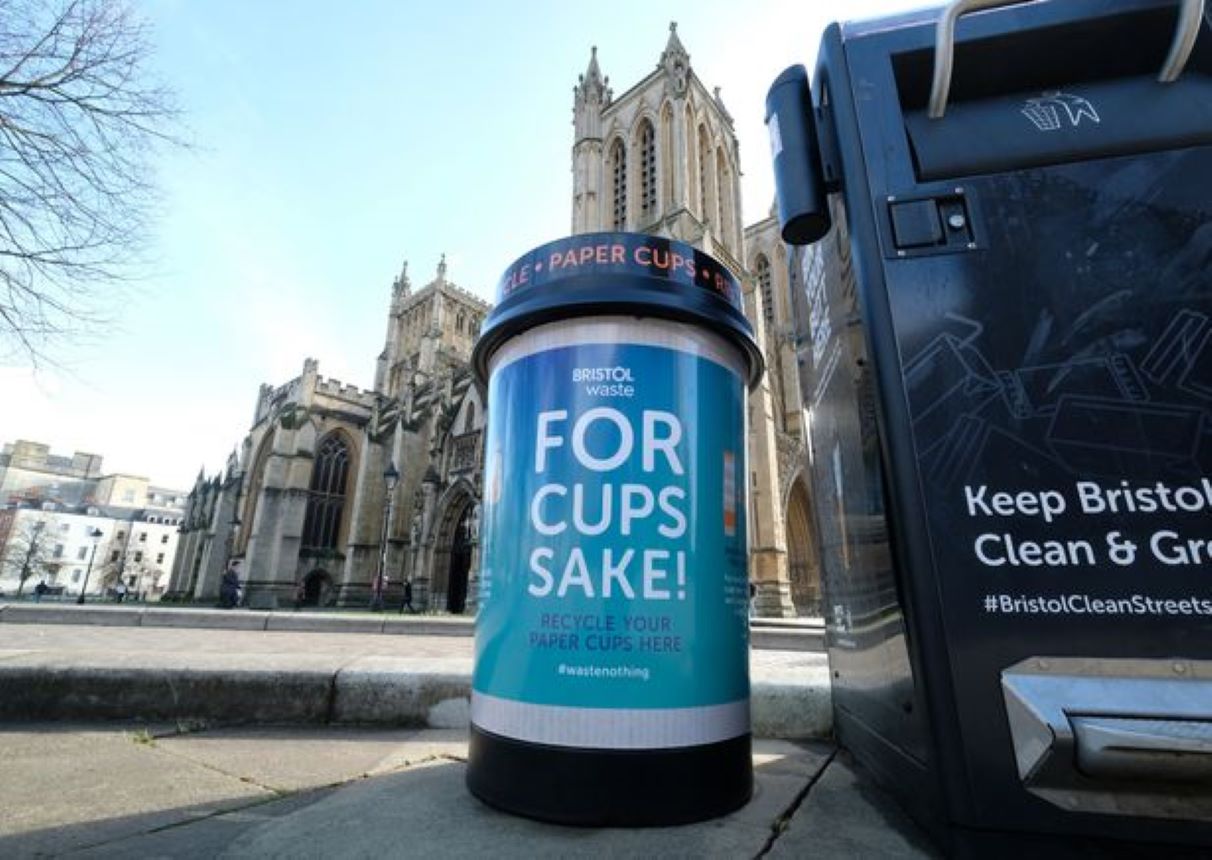 We use 3 billion single use cups every year in the UK, and...wait for it...less than 4% are recycled!


Disposable cups have become one of the biggest forms of waste in the last decade, and disposing of them sustainably can be complicated and expensive. This is because coffee cups need to be both heat and leak proof, and therefore both plastic and card, so disposing of them sustainably is tricky. Even compostable/biodegradeable cups need to be disposed of separately and can't be recycled in the same way as plastic. So this means if they're all thrown in the same bins, they can't be recycled. Total nightmare, right?
So, what can you do if you've grabbed a takeaway coffee, but you've forgotten your reusable cup? Well, the next best thing to bringing your own, is making sure the throwaway goes into a proper recycling bin. That's not just any old bin - it's one of Bristol's new disposable cup bins, oh yes! 100 of which have been installed throughout the city meaning you can now recycle on the go.
The new bins can recycle up to 4 million cups in the first year, they will be put to good use and recycled into high-quality paper, stationery and packaging.
Look out for the new cup bins placed along key commuter routes, as well as shopping centres including The Mall Cribbs Causeway, the Galleries and Cabot Circus.
Or better still, never use a disposable cup and visit some of Bristol's finest coffee houses!