The top 10 ways for businesses to cut their carbon emissions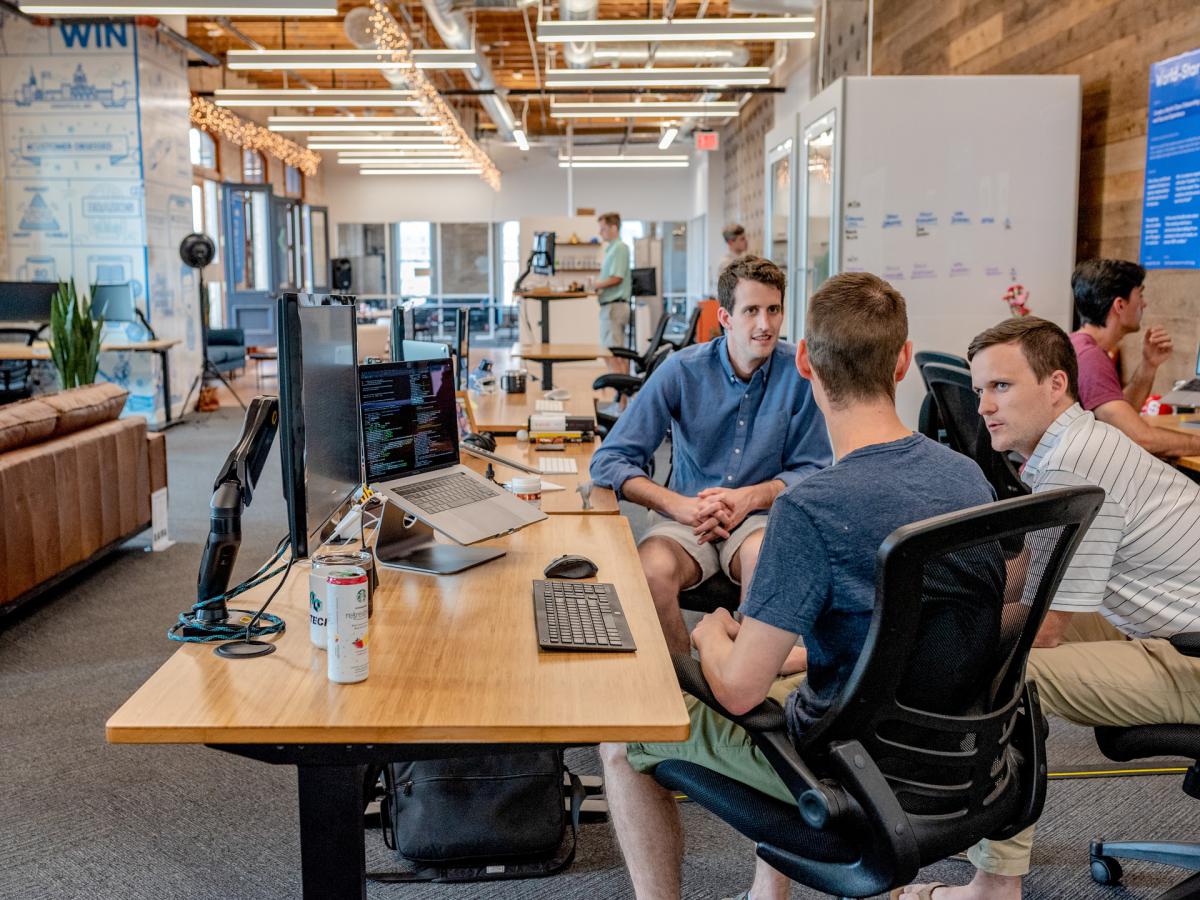 While COP26 might not have resulted in the level of global commitment some were hoping for, we can all do our bit - individually and collectively - to get to net zero.
In research published a couple of weeks before COP26, the British Business Bank found that small businesses are responsible for 30% of all UK greenhouse gas emissions; but, in a separate study by the British Chambers of Commerce, only one in ten businesses surveyed are actually measuring their emissions.
Below are our top tips on how businesses can reduce their carbon footprint and take those all-important steps towards net zero.
1. Understand your carbon emissions
While most businesses are committed to reducing their carbon emissions, it's not always easy to know where to start - but there are a growing number of companies that can help you work out what emissions your business is producing and the impact these have on the environment.
Travel, utilities and waste are typical causes, which are usually categorised into three distinct "scopes" of direct or indirect emissions. Bristol-based Spherics, a pending B Corp, helps businesses to "make net zero a reality" through their easy-to-use and affordable cloud-based carbon calculator, and can walk you through the process to analyse, measure, then reduce your emissions.
2. Supplier audit
Although we'd recommend prioritising the changes you can make internally, getting to net zero will be a collective effort, so it's therefore important to review your business supply chain, too.
Look at suppliers, vendors and partners across the whole of your operations to understand their own business commitment and plans for reaching net zero, and use this as the basis for negotiation at time of contract renewal.
And as all employers must now provide their employees with a workplace pension by law, work with your pension provider to review the ethical and environmental impact of the investment portfolio of your corporate pension funds.
3. Energy saving
If you're not already on a green tariff with a renewable energy provider, this can be an easy and quick win.
For 100% renewable energy, we'd recommend our partner, Good Energy, who are the only provider in the UK that has achieved the USwitch Green Tariff Gold Standard for all their tariffs.
And if you rent your premises, speak to your landlord to find out what energy efficiency measures can be put in place and whether there's a plan to action these. Landlords, by law, will need to have improved the energy efficiency of eligible commercial premises under the Minimum Energy Efficiency Standards (MEES) to at least an EPC 'B' rating by 2030, so they should be looking towards this.
4. Sustainable travel policy
When was the last time your travel policy was updated?
As transport is responsible for around a fifth of our global carbon dioxide (CO2) emissions, having a sustainable travel policy that encourages employees to make modal shifts towards better transport choices can help businesses to decarbonise and reduce their carbon footprint.
Encouraging the use of public transport and discouraging single occupancy car use for offsite meetings, in tandem with salary sacrifice initiatives such as a Cycle to Work scheme should be integral for most travel policies.
In addition, some companies have started giving additional leave through a "Slow Travel Policy" to employees who choose to travel to holiday destinations by sea or overland, rather than by air.
5. Fleet transition
If your business has two or more company cars or vans, it could make financial sense to transition your fleet to electric.
Government grants are available, not just against the cost of a new EV, but also towards charging infrastructure (currently up to a maximum of £14,000 for businesses through the OZEV Workplace Charging Scheme).
And if you have accessible premises, you could even look at becoming an EV charging host through the Co Charger app.
ALD Automotive, one of Action Net Zero's partners, are experts in EV fleet transition, and have tools available to help businesses work out the true cost savings of going electric through their Total Cost of Ownership model, or can support with leasing options.
6. Digital footprint
How often are "all staff" update emails sent to everyone in your company? Or are you copied into email threads you don't really need to be a part of?
In a survey by OVO Energy, around three quarters of people asked were "completely unaware of the carbon footprint attached to their mailbox".
The research, conducted in 2019, calculated that if everyone sent just one less email a day, the "UK could reduce its carbon output by 16,433 tonnes a year" - which is the carbon equivalent of taking 3,334 diesel cars off the road!
In addition to sending less email, encouraging the use of file transfer sites or sharing rather than sending attachments can help to reduce your company's digital footprint, and it's worth looking at green hosting options for your company website.
7. Bin ban
Small things, such as removing individual bins from under desks, can have a noticeable impact on behaviour.
Clear signage and having larger bins for recycling and landfill co-located away from desks makes it less of an incentive for people to generate waste, but easier for them to sort it correctly.
In conjunction, encouraging staff to go paperless by removing desktop printers can all help to change habits.
8. Make it social
Supporting formal work policies with less formal and more social events and incentives will help to engage employees with your sustainability agenda.
Starting a green champion initiative or having a two-way feedback mechanism for ideas from staff can encourage buy-in and accelerate decarbonisation.
Introducing competitive activities such as a Cycle Leaderboard or Running Club, or "swap shops" for clothes and household items can be a great and fun way to support internal green policy and get the whole company involved.
9. Food waste
If your office space allows, a lunch club can be a fun and social way to reduce waste from the usual lunchtime meal deal cartons and packets by encouraging people to bring in a dish to share; do ensure appropriate recycling mechanisms are in place to dispose of food waste responsibly, though.
Although biodegradable, when food ends up in landfill, it generates greenhouse gases (GHGs) as it decomposes and, "if food waste were a nation, it would be the third largest emitter of greenhouse gases", according to the 2011 'Food Wastage Footprint & Climate Change Report'.
10. Carbon offsetting
Finally, once your business has reduced, reused and recycled as much as it can, offsetting can be the final step towards net zero.
While offsetting projects have positive benefits to the planet, it is, in theory, possible to buy your way to net zero by offsetting all your carbon emissions.
Therefore, this should be the last thing to consider, and not used in place of other decarbonising activities or initiatives.