No driveway is no barrier to charging an EV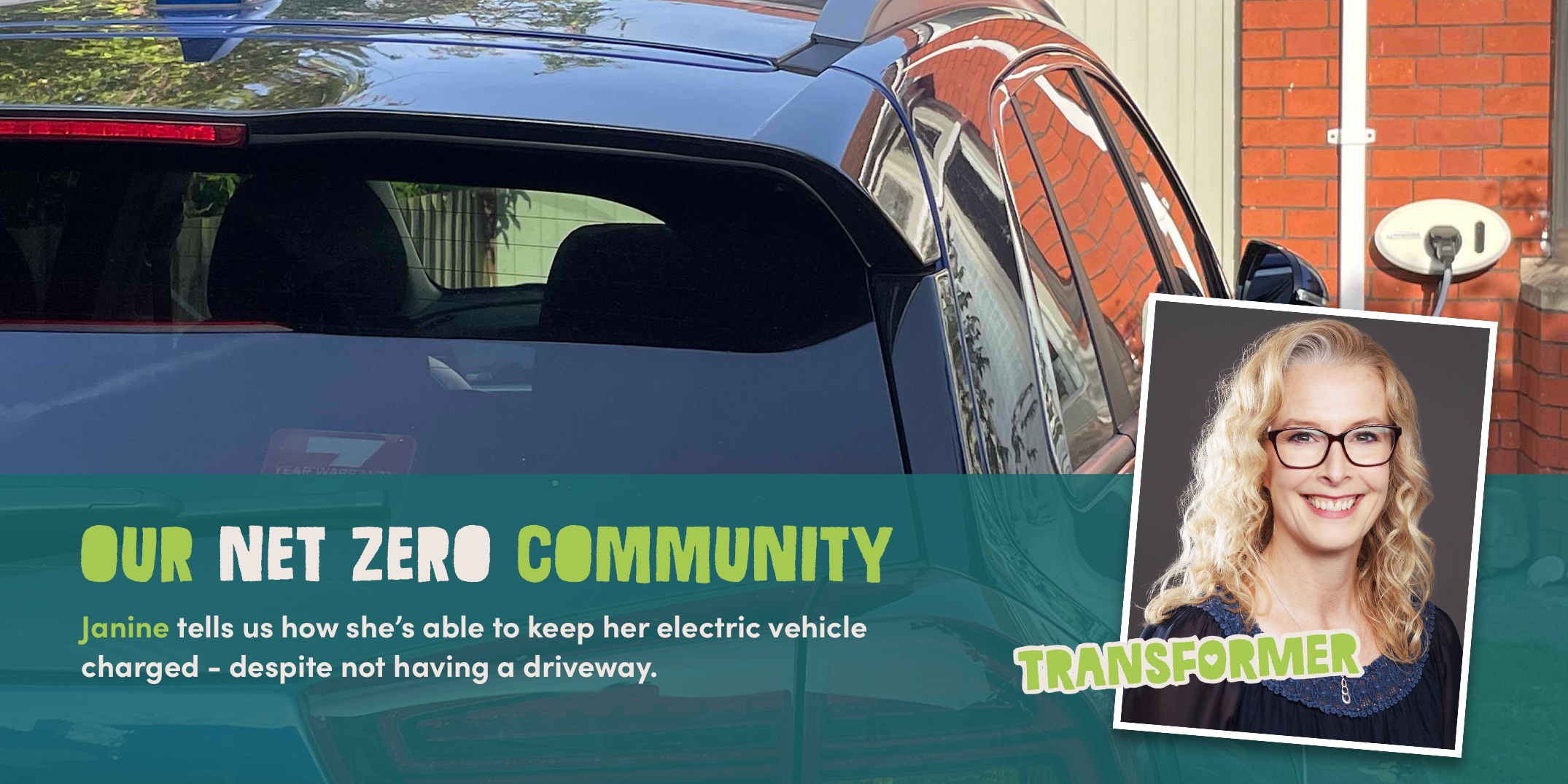 Janine Woodcock, a leadership development coach and Non-Executive Director with Business West, tells us how she's able to keep her electric vehicle charged by using the Co Charger app, despite not having a driveway.
"As a general thing, I try to do everything as sustainably as possible in how I live. Little things that might make a difference in the grand scheme of things such as using washing sheets rather than detergent bottles in my washing machine," says Janine Woodcock, Director of Zingg Ltd.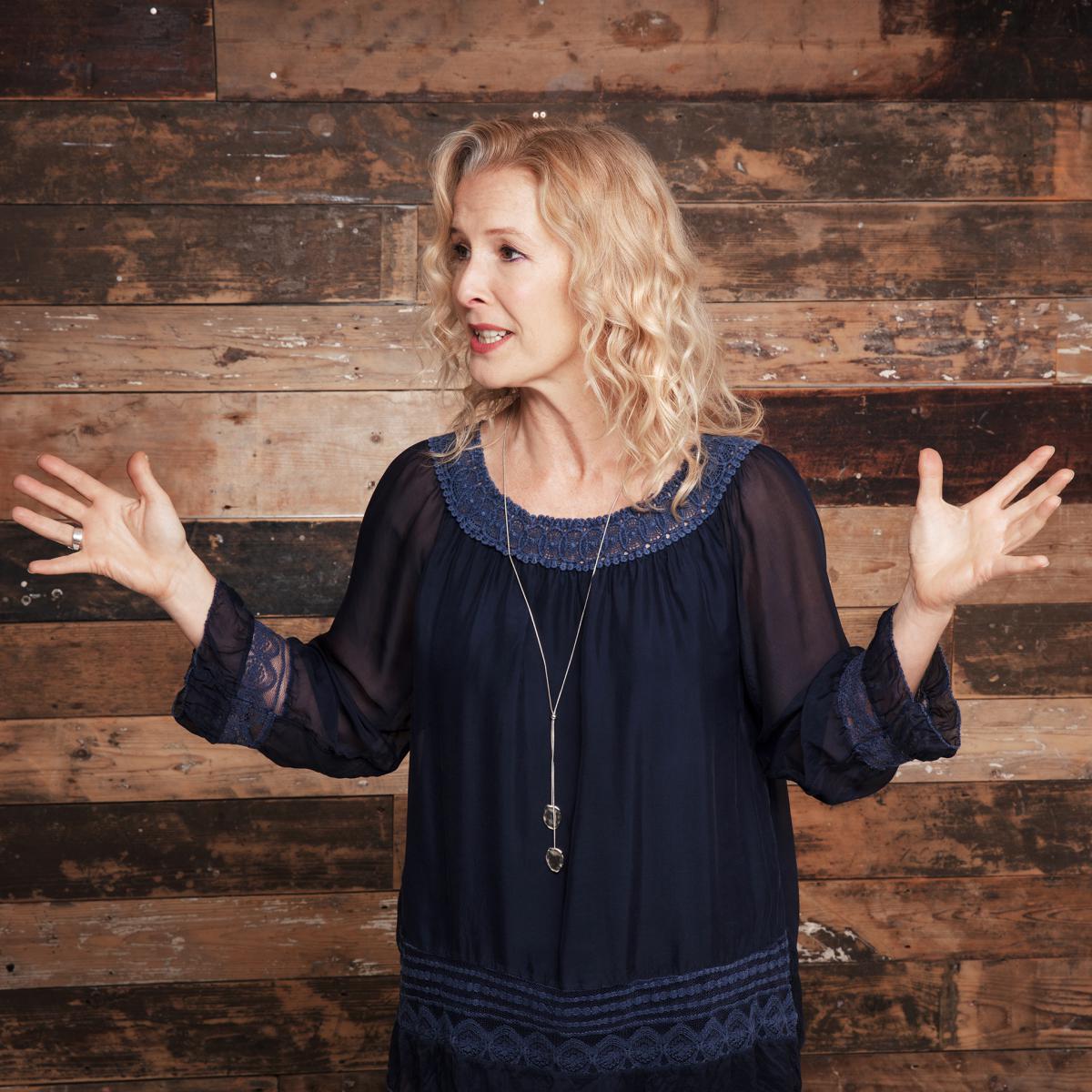 Brought up in Shoreham, near Brighton, Janine first came to Bristol to study at UWE. Although she moved away after graduation, her love affair with the city continued after she returned to Bristol in 2001 and it's been home ever since.
With a background in marketing, Janine was part of the team that worked on the original launch of the Nissan Leaf in 2011 and remembers test driving one of the first models. However, with a range of only 70 miles at the time, Janine decided to keep her existing diesel car which would enable her to drive the 165 mile trip from Bristol to see her mother in Brighton until such a time she was able to make the switch more easily.
However, the announcement of the Clean Air Zone in Bristol and a costly repair quote for her ageing diesel car earlier this year prompted Janine to once again explore the possibility of switching to an EV.
She realised that as Director of her own company she would be able to purchase the car through her business on a lease and, because of current legislation, would only need to pay 1% benefit in kind.
So the tax advantages of buying through a business, plus the low running costs made it a very viable option.
In addition, EV range had significantly increased in the intervening years, and Janine was particularly interested in the award-winning Kia e-Niro. With its quoted range of 282 miles, Janine would easily be able to reach her mother in Brighton on one charge. The question was, however, how and where to charge.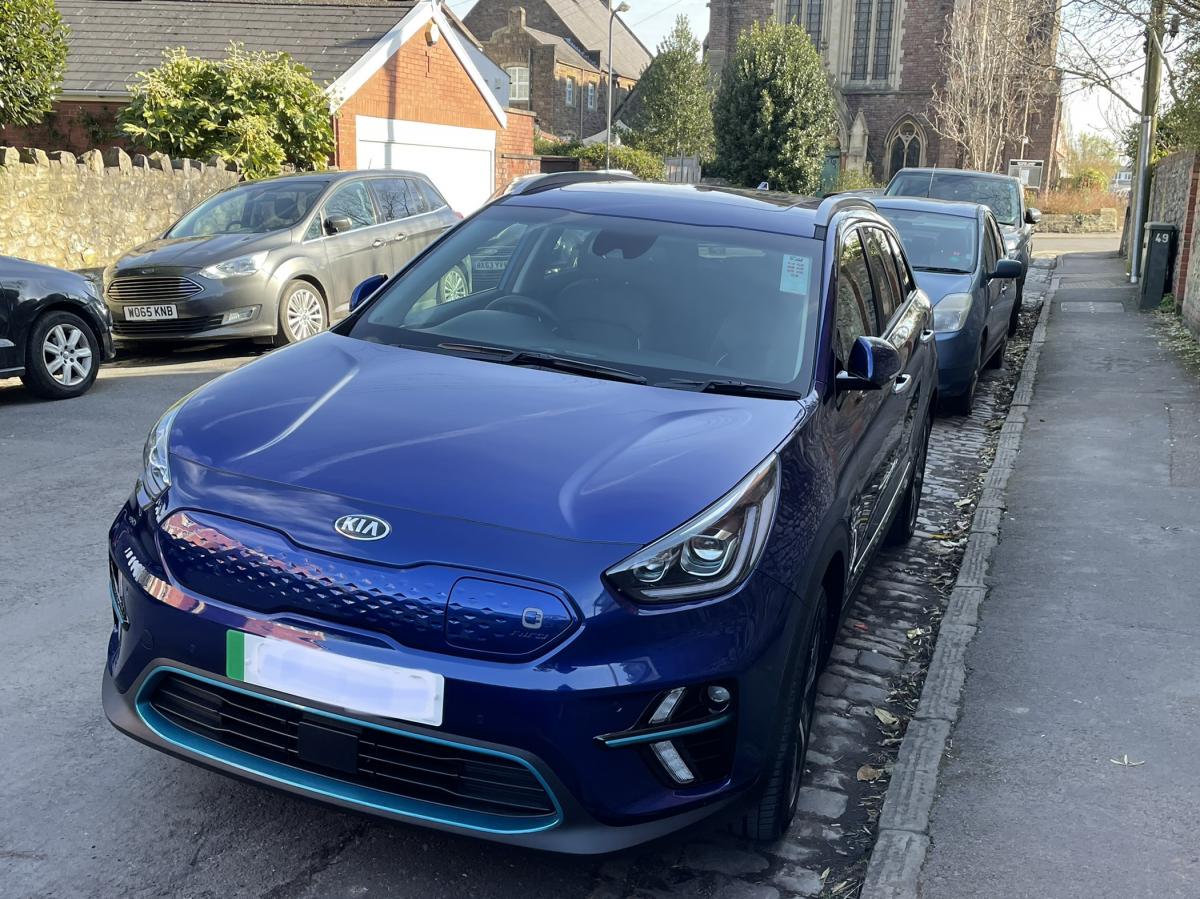 "I realised I could do it financially, but wondered how I could make it work practically as I live in a terraced house in a very narrow street just off the Downs," said Janine. "I wasn't able to install a charger on my wall at home because it was against Council policy to trail a cable across the pavement."
Initially, Janine felt the best solution would be to find and use rapid charging points for a couple of hours and build that time into her schedule. "As I work for myself, I thought I would just find fast charging points, park up for a couple of hours and work in a coffee shop nearby."
Not long after, however, Janine spotted an ad for Co Charger online which caught her attention.
Co Charger, one of Action Net Zero's partners, is a community charging platform that matches people or businesses that have EV chargers ("Hosts") with people that don't ("Chargees").
As 40% of the UK's population live in flats, terraced houses or rented accommodation, some people are reluctant to make the switch to an EV because they're concerned about how to charge their vehicle, so Co Charger is directly addressing this by building a network of neighbourhood communities to enable everyone to have the benefit of home charging, regardless of where they live.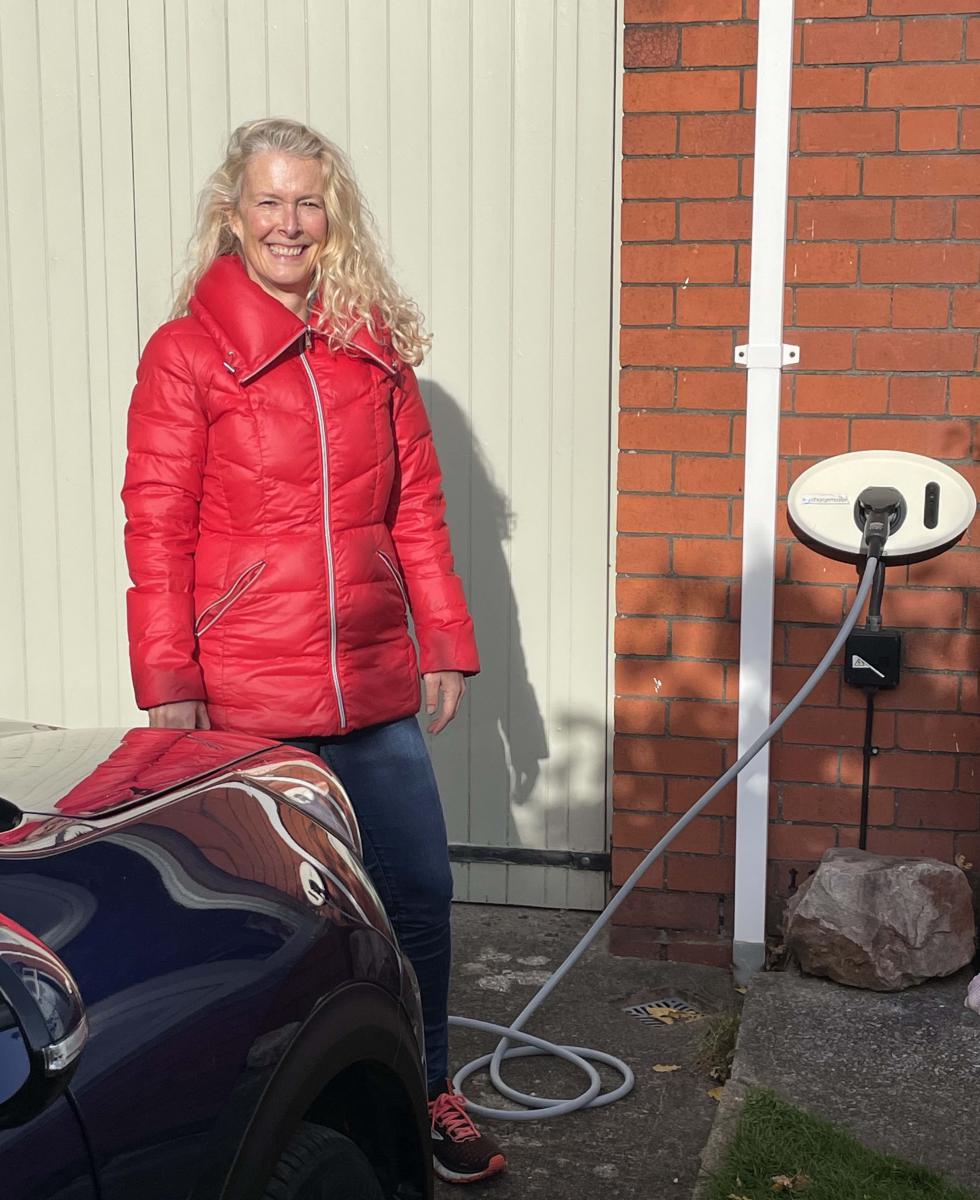 The Co Charger app shows where all the registered Hosts are, their charging point availability and the price to charge as the app allows Hosts to set this themselves. And living just 5 minutes' away, the nearest Host to Janine was Alex Earl who, by pure coincidence, is the Commercial Director at Zap Map, the interactive EV charger and route planning app.
"Alex is very flexible. When you want to book a session, you look at the diary and pick a date which sends a message to the Co Charger Host. You turn up, take a picture before you start charging and another picture afterwards. You get charged at what they've set their rate at and you drive off. It's fantastic."
A recent charge of 37kW cost Janine just £9.50, and, in driving her car in the most efficient way possible, Janine is able to get significantly more range out of the battery ("about 315-320 miles") costing her between just 4-6 pence a mile.
While a petrol/diesel car that can only be fuelled at a service station, powering an electric vehicles can be done at "Home" (or "Base"), at "Destination" (e.g work, car parks) or "Route", the last of which Janine feels is the least important. But this can require a "mindset shift", according to Janine. In the same way she identified she would need an EV which had a large enough range so she could travel to Brighton to see her mother, she advises people considering switching to an EV to think about their journeys at a granular level.
"Really think about your charging needs and the types of journeys you do rather than just your overall mileage per year. What's your longest journey and what are the regular ones?"
Although an EV - and Co Charger - advocate, Janine mostly walks everywhere in Bristol. In addition to seeing her mother in Brighton, Janine has taken a couple of longer trips in her EV and uses both the Zap Map and Co Charger apps to find out where the nearest public charging points and Co Charger Hosts are to ensure her trips are as hassle-free as possible.
"I've done a couple of big trips where I've gone to Brighton to Isle of Wight to Norfolk and back which involves Destination and Route charging. And I've not come across any problems."
With the Co Charger app, charging at home doesn't necessarily have to mean your own home if, like Janine, you don't have your own driveway;
"Home, Destination then Route. That's the way to think about it from a charging point of view. People get hung up on route charging because they don't want to have to stop at a service station and sit there for two hours. But how many people actually buy petrol at a service station anyway as it's so expensive!"
Has Janine's story inspired you to find out more? Sign up with Action Net Zero and you could also become one of our Transformers.