Go Climate Positive | Supporting business success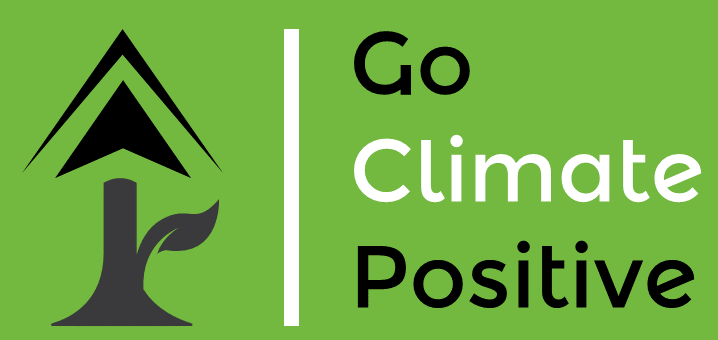 Why putting your best foot forward to tackle climate change now, can help support your business in the short, medium and long term.
At a time when many businesses are facing challenging times, reducing your carbon footprint may not be an obvious priority. However with climate change at the top of the political and economic agenda, resilient business planning, in the form of reducing your carbon footprint has never been so important.
Short term opportunities
Potential reduction in waste costs ( particularly if a business does not currently have a recycling collection service)
Potential reduction in energy costs ( particularly if a business/landlord is not currently on a renewable energy tariff)
Support your company culture by taking action and reducing your carbon footprint
Promote your business by communicating your commitment to going carbon neutral and beyond
Be able to report on your organisations carbon footprint and energy reduction as part of SECR and wider disclosure.
Medium term opportunities
Appeal to a growing number of consumers who want to buy from businesses that take climate change seriously
Appeal to the best candidates for jobs who increasingly want to join organisations that take climate change seriously
The ability to avoid future taxes, i.e. the introduction of a carbon tax, anticipated within the next few years
Benefit from receiving financial incentives from the government to create low-carbon products and services, creating new opportunities for growth through innovation
Be ahead of the curve, differentiate from your competitors.
Long term opportunities
Play your part in mitigating the environmental impacts of the climate crisis including the costs and risks of agriculture making food more expensive
Reducing the risks of environmental damage, such as flooding and wildfire
Helping to reduce migration, of an estimated 200 million people worldwide, which will cause socio-economic pressures.
We think the business case is compelling.
What makes Go Climate Positive different?
Go Climate Positive offer an efficient and supportive service at affordable rates; annual membership fees start at £795, for companies with a turnover of under £2 million with less than 10 employees and one facility, which equates to £79 per month.
The process is transparent and clear and includes the folowing stages each year:
Calculate
Reduce
Offset
Certificate
Support
With help and support in the form of the following; you are in safe hands:
Carbon coaches
Members' forum
Training and Events
Trusted Partners
Member's portal
Find out more, receive a free guide
or email info@go-positive.co.uk
Geckota are an online retailer of watches and replacement straps. They are a multi-million pound organisation and Going Climate positive has not only reduced their CO2 but also reduced their costs!
Geckota case study
'For the first year we agreed a target to reduce waste by 5% and to reduce emissions from employee commuting by encouraging cycling and car sharing' Simple steps make our sustainability journey manageable.
The Name Label company case study